Nio partners with CATL to speed up battery swap service
Share - WeChat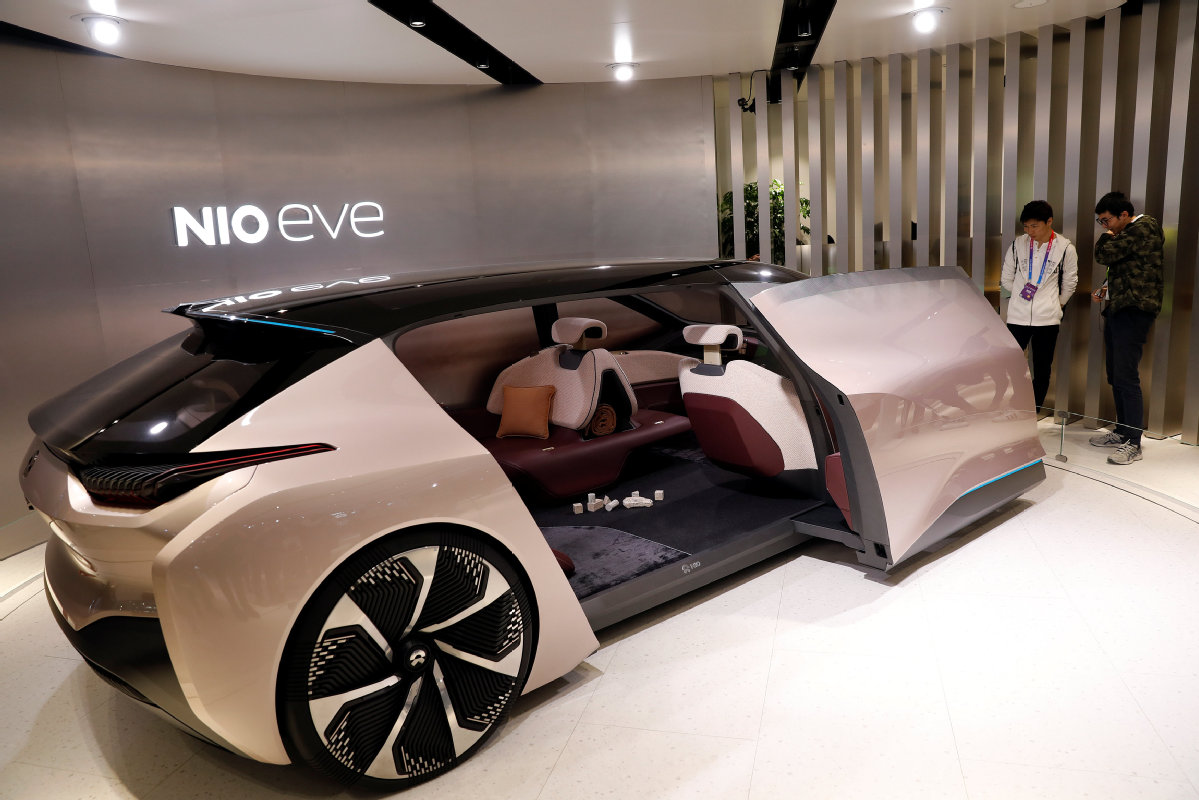 Chinese electric car startup Nio has established an 800 million yuan ($115.68 million) joint venture with partners including CATL to facilitate its battery swap initiative.
The joint venture, called Weineng, has been established to offer battery management services for a program Nio unveiled on Thursday, which is called BaaS, or battery as a service.
William Li, Nio's founder and CEO, said BaaS will enable people to buy an electric car without the battery pack. They can pay a monthly rental fee for use of the batteries at Nio's battery swap stations.
The battery pack is the most expensive component of an electric car, usually accounting for around half of a car's total cost.
Li said the service slashes electric cars' price tags and is thus expected to make them more competitive compared with gasoline cars.
"We believe with BaaS, more customers of gasoline cars will consider electric vehicles," Li said.
So far Nio has 143 battery swapping stations around China, where it takes minutes to swap spent battery packs for fully charged ones.
Li said Nio is building a station every week and plans to build 300 new stations in 2021.
The Chinese government is promoting the adoption of vehicles with batteries that can be swapped between different makes and models.
The battery swap mode, conducive to extending the life of batteries, will help enhance safety and lower costs for new energy vehicle buyers, said Xin Guobin, vice minister of industry and information technology in late July.