Cooperatives and incubators lift living standards
Share - WeChat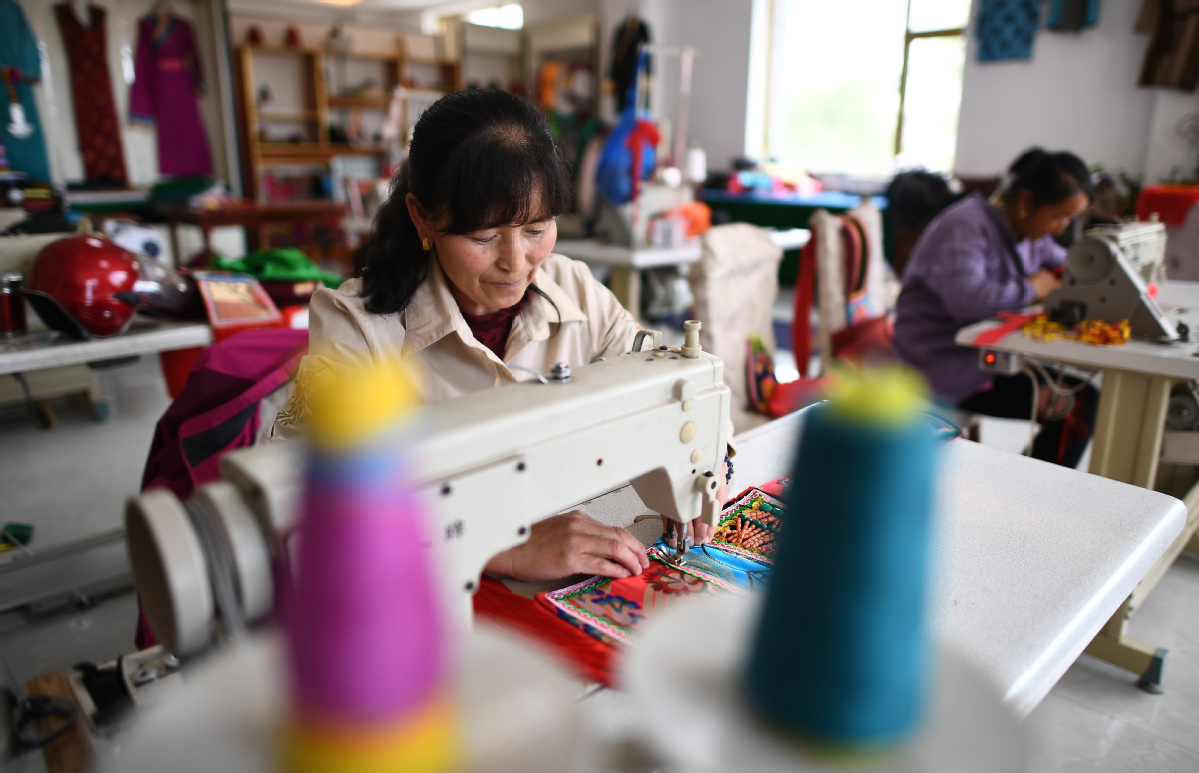 Strength in numbers sees rural residents' incomes rise. Zhang Wenfang reports from Yushu and Hainan Tibetan autonomous prefectures, Qinghai.
Milking yaks, herding them on the grassland, watching them graze and then driving them back into their pens: From dawn to dusk, this is the summer routine for Phurbu Tsering, a herdsman on the Qinghai-Tibet Plateau in Northwest China.
Of the roughly 100-strong herd under his care, 30 of the yaks belong to him, while the rest are owned by fellow residents of Shiyi, a village in Chindu county, Yushu Tibetan autonomous prefecture in Qinghai province.
Phurbu Tsering looks after other people's yaks as a member of the village animal husbandry cooperative. The animals are the collective's physical assets.
"Since I joined the cooperative, my yaks have received better care and I have made more money than ever before," he said.
Village head, Jikme Tamdrin, said: "In the past, it was a real challenge to get the livestock through the winter, especially when snow caused disasters. For example, in the winter of 2012 we lost 35 percent of our livestock as a result of heavy snowfalls."
Shiyi is located on the Jiatang grassland, one of two major expanses in the prefecture. At an average altitude of 4,200 meters, it is susceptible to severe winter weather.
At the end of 2015, about 208 families, nearly half the households in the village, were officially classified as poverty-stricken.
The following year, with the help of the county's agricultural and animal husbandry bureau, the village set up the cooperative to better develop livestock farming and find a way out of poverty.
"The first step was to integrate resources such as labor, pasture and the yaks," said Jikme Tamdrin, who helped found the cooperative.