Ireland tightens restrictions amid rising COVID-19 cases
Share - WeChat DUBLIN, Aug - The number of people attending indoor and outdoor gatherings in Ireland will be reduced to 6 and 15 in maximum from the past 50 and 200 respectively due to rising COVID-19 cases in the country, said a government statement issued here on Tuesday.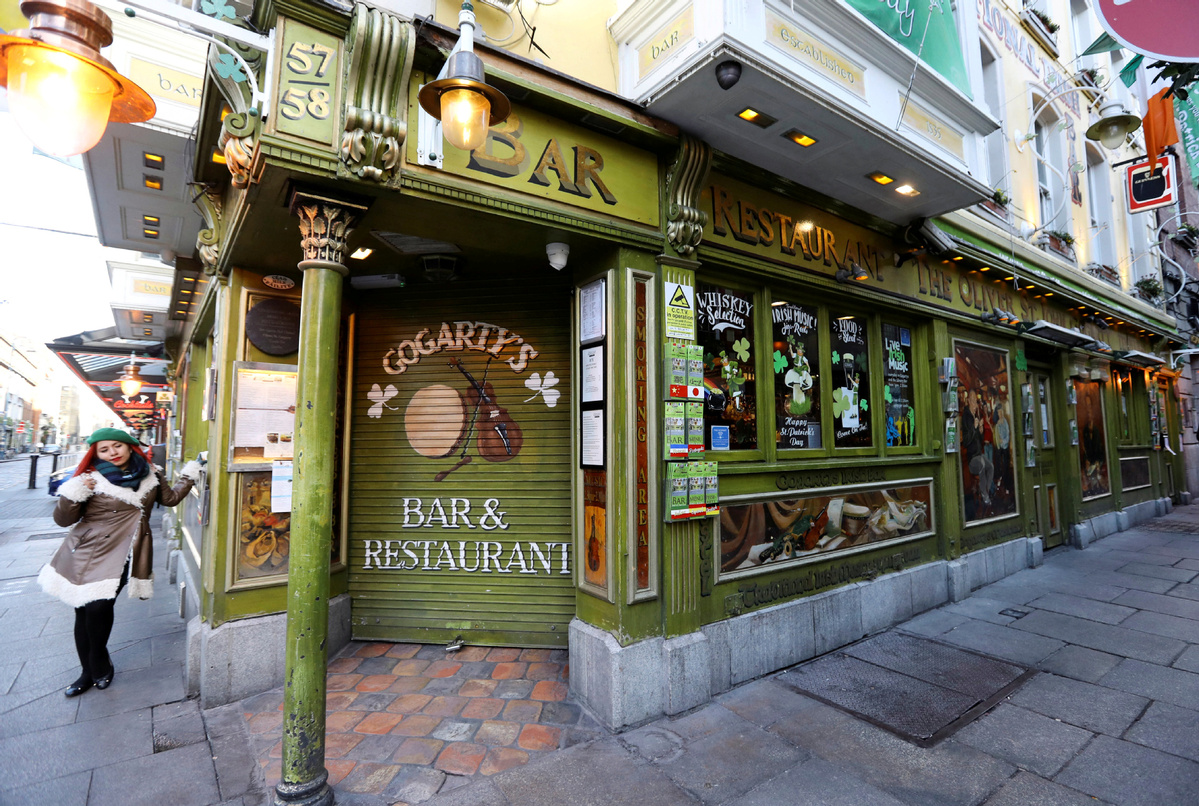 The decision is part of new public health measures taken by the Irish government following a cabinet meeting chaired by Prime Minister Micheal Martin on Tuesday afternoon, according to local media reports.
The new measures, which will take effect immediately and remain in place until Sept. 13, also include a mandatory requirement that all restaurants and cafes in the country, including pubs serving food, shall be closed at 11:30 pm, said the statement.
All businesses should continue to allow remote working where possible and people should avoid public transport as much as they can, according to the new measures announced by the government.
A new roadmap for recovery will be published by the government by Sept. 13, "which will map out how we balance public health, economic and social aspects of living with COVID-19 in the short to medium term," according to the statement.
Ireland has witnessed a notable rise in COVID-19 infections since the end of last month.
On Saturday, the country reported 200 new COVID-19 cases, the sharpest rise in a single day since the beginning of May, according to the Irish Department of Health.
The department said that another 190 new cases were reported in the country on Tuesday with one additional death related to the virus.
To date, there are altogether 27,499 confirmed cases in Ireland and 1,775 people have died of COVID-19, it said.