Short video applications eyeing even bigger slice of booming market
Share - WeChat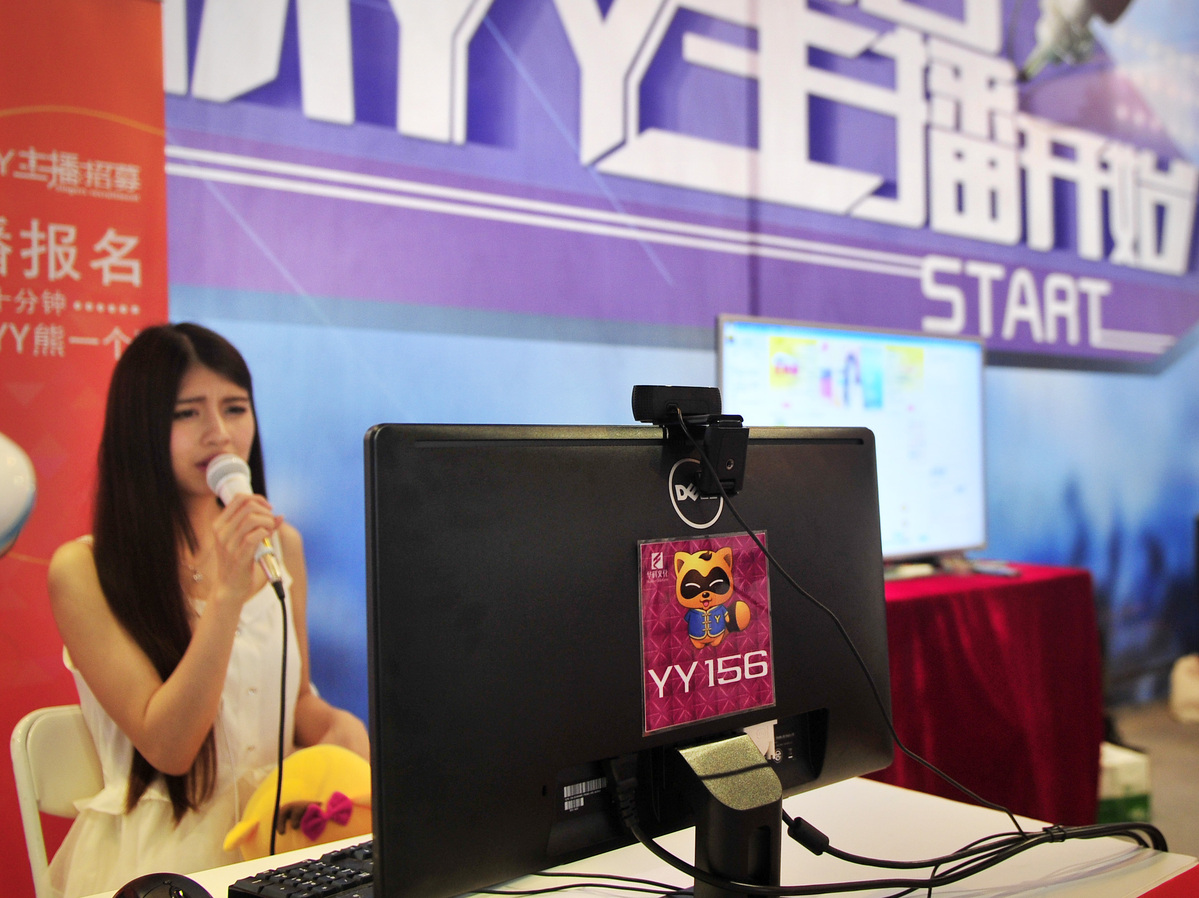 An increasing number of tech companies have stepped up efforts to launch short video apps with livestreaming functions in an attempt to grab a bigger slice of the booming short video and livestreaming market.
Joyy Inc, a leading video-based social media platform, recently inked a strategic partnership with Huawei Technologies Co to build a joint innovation center and speed up research and implementation of new livestreaming business scenarios powered by 5G, artificial intelligence and cloud computing.
The partners will also strengthen collaboration in the enterprise services segment to build immersive and interactive experiences and provide one-stop audio and video ecosystem solutions in a bid to help enterprises quickly create real-time audio and video calls, interactive live broadcasting and other scenarios.
Lu Pengjun, chief technology officer of Joyy, said the company has been pursuing the "AI first" strategy by investing heavily in AI.
"The country's rollout of new infrastructure will accelerate the integration of new technologies such as 5G, cloud computing and AI, thus bringing unprecedented opportunities to the internet industry," Lu said.
Lu added that in-depth cooperation with Huawei can give full play to the synergies of the two companies' advantageous technologies and jointly explore innovative application scenarios in 5G era in fields like livestreaming, pan-entertainment, education, healthcare, the industrial internet and the internet of things.
Founded in April 2005, Joyy enables users to interact with each other in real time through online live media and offers users a uniquely engaging and immersive entertainment experience.
The Nasdaq-listed company owns livestreaming social media platform YY Live, Bigo Live and short video platform Likee.
According to the company's financial results, its net revenue increased 49.6 percent year-on-year to 7.15 billion yuan ($1 billion) in the first quarter, while net profit was 386 million yuan.
Its livestreaming revenue reached 6.76 billion yuan in the first quarter, up 50.6 percent. And global average mobile monthly active users stood at 520.1 million, among which 77 percent were from outside of China.
"We still see an immense growth potential for video streaming platforms, following the increasing population from the post-2000 generation growing up to become internet users in China," said Flora Tang, a research analyst at Counterpoint.
Moreover, selfie app operator Meitu Inc has increased its investment in the short video sector, announcing it will provide data flows, incentive bonuses and commercialization models to attract premium content creators.
The company launched video sharing and streaming app Meipai in 2014, and short video app product WIDE in 2018, which caters to creative young people.
WIDE provides subtitles, filters and music for users to save on postproduction work. It makes a comprehensive analysis of the figure, scenario, time and weather to estimate the user's mood and style preference and then smartly generates suitable background music.
"We won't consider giving up our short video business," Wu Xinhong, founder and CEO of Meitu, said in an earlier interview with China Daily, adding that Meipai's content is still valuable and has huge growth potential. "We don't think opportunities have dried up in the short video segment. Instead, we see the dividend will be maintained for a long period of time."
Wu added that WIDE will keep on exploring its potential as a tool that brings more new things to its users.
Founded in 2008, Meitu's apps had gathered about 280 million monthly active users by the end of last year. The apps help users to appear more attractive in photos and videos by slimming their faces, buffing their skin and even applying makeup.
"The commercial application of 5G will inject new vitality into the short video industry," said Liu Jiehao, an analyst at iiMedia Research, a market consultancy.
"In the new round of competition, the application scenarios of short videos will be continuously expanded, and the enterprises that realize monetization successfully will be more competitive," Liu said.