Chinese airlines beef up meals post-pandemic
Share - WeChat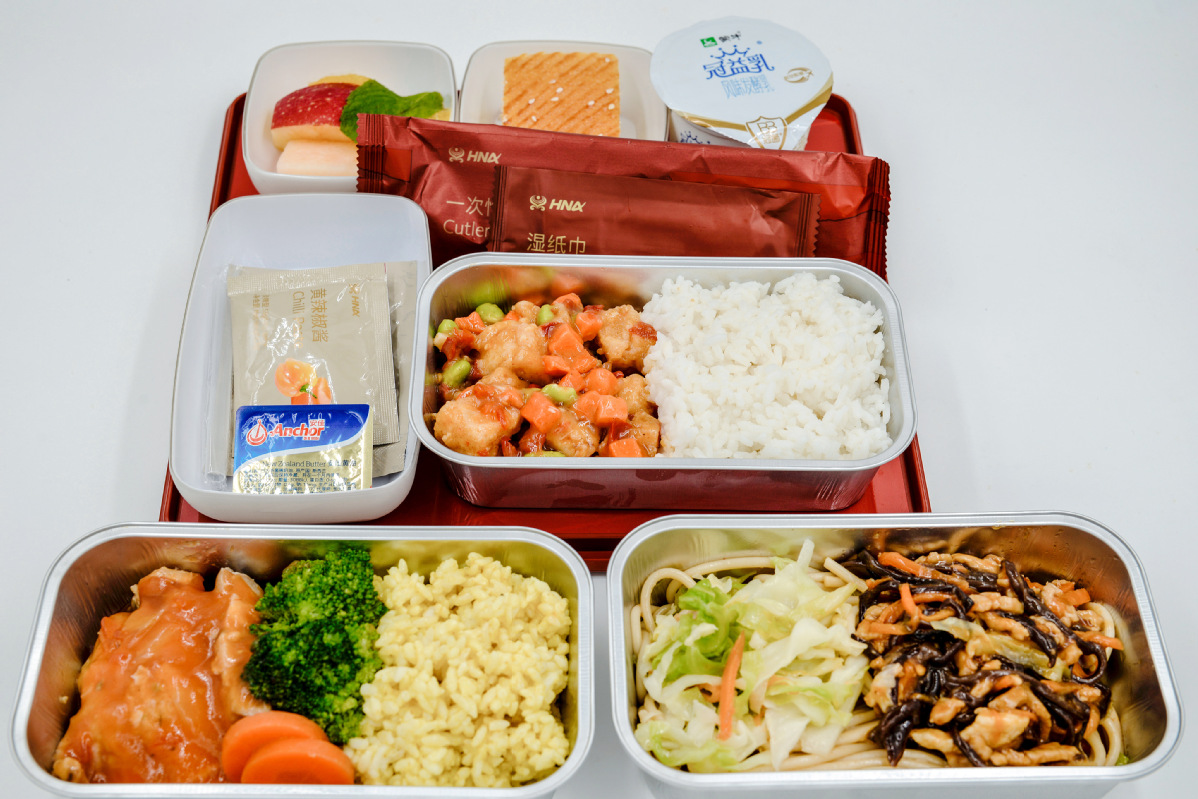 More Chinese carriers have introduced better complimentary in-flight meals in their economy classes, part of their latest approaches to attract more passengers after being negatively affected by the COVID-19 pandemic.
Since the outbreak of the contagion earlier this year, most domestic airlines suspended their in-flight hot food services due to people traveling less and social distancing precautions placed on planes.
Now, as the domestic air travel market gradually picks up and the epidemic gets under control in China, airlines are working on resuming and expanding their food offerings onboard.
This month, Haikou-based Hainan Airlines upgraded its in-flight meals and introduced new dishes for both business and economy class.
For flights with durations of more than 90 minutes, economy-class passengers will be offered hot food. The meals include rice or noodles paired with local cuisines of the departure cities. For breakfast, there are options like fried noodles, fried rice, Chinese pastries and marinated egg.
State-owned Air China will provide upgraded meals such as braised beef brisket with tomatoes, fried rice with mushroom and sliced chicken and roast pork with honey sauce for in-flight meals. The carrier has improved its set meal in taste, ingredients and design for economy class after gathering opinions, it said.
"Currently, China is at a stage of regular epidemic control and prevention. Most Chinese carriers have resumed the offerings of in-flight meals, and many of them have launched upgraded meals, as they hope to stay competitive and draw more passengers after they suffered losses during the pandemic," said Lin Zhijie, an aviation industry analyst and columnist for Carnoc, one of China's largest civil aviation websites.