Graffiti can be art or vandalism, take your pick
Share - WeChat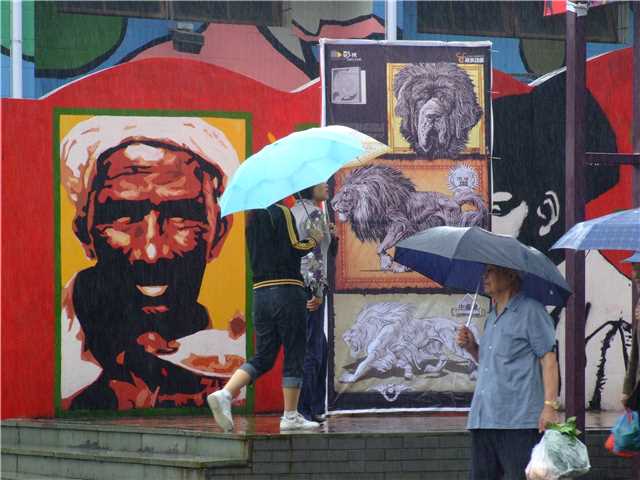 Huangjueping Graffiti Street, located near the Sichuan Fine Art Institute in Chongqing's Jiulongpo district, is said to be the largest graffiti art venue in the world, with a total length of 1.25 kilometers and an area of about 50,000 square meters.
In 2006, contemporary Chinese oil painter and former president of the institute Luo Zhongli put forward the idea of beautifying the facade of the 37 residential buildings facing the street, using graffiti art to improve the image of the old neighborhood.
Through the efforts of the local government and the institute, more than 800 people, including workers, students and artists participated in the creation, which required 12,500 kilograms of architectural paint and nearly 30,000 brushes. It took 150 days to complete from December 2006 to April 2007.
However, there was controversy from the start because the process would create some inconvenience for many residents. So the project team signed an agreement with more than 1,000 local residents promising not to interrupt their daily lives.