Exhibit pushes the envelope of paper
Share - WeChat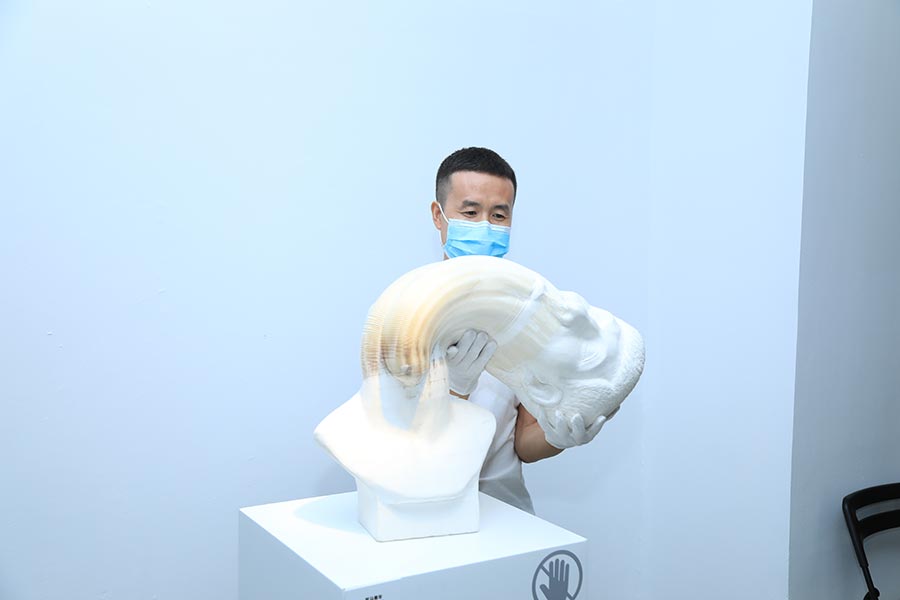 A Tribute to Tradition, a touring exhibition on contemporary paper art, has wowed local visitors while drawing mixed views from academics.
"I was taken aback when I saw artist Li Hongbo stretching the bust of Roman Youth and making it move!" said Song Nan, a visitor to the show's Beijing leg. "The showpiece had only looked like a plaster statue to me."
Inspired by the craft of paper gourds, a type of folk art decoration Chinese people use to celebrate the Dragon Boat Festival, Li glued thousands of layers of paper together and articulated them in a way that allows the whole statue to move like an accordion.