Africa cranks up efforts against disease
Share - WeChat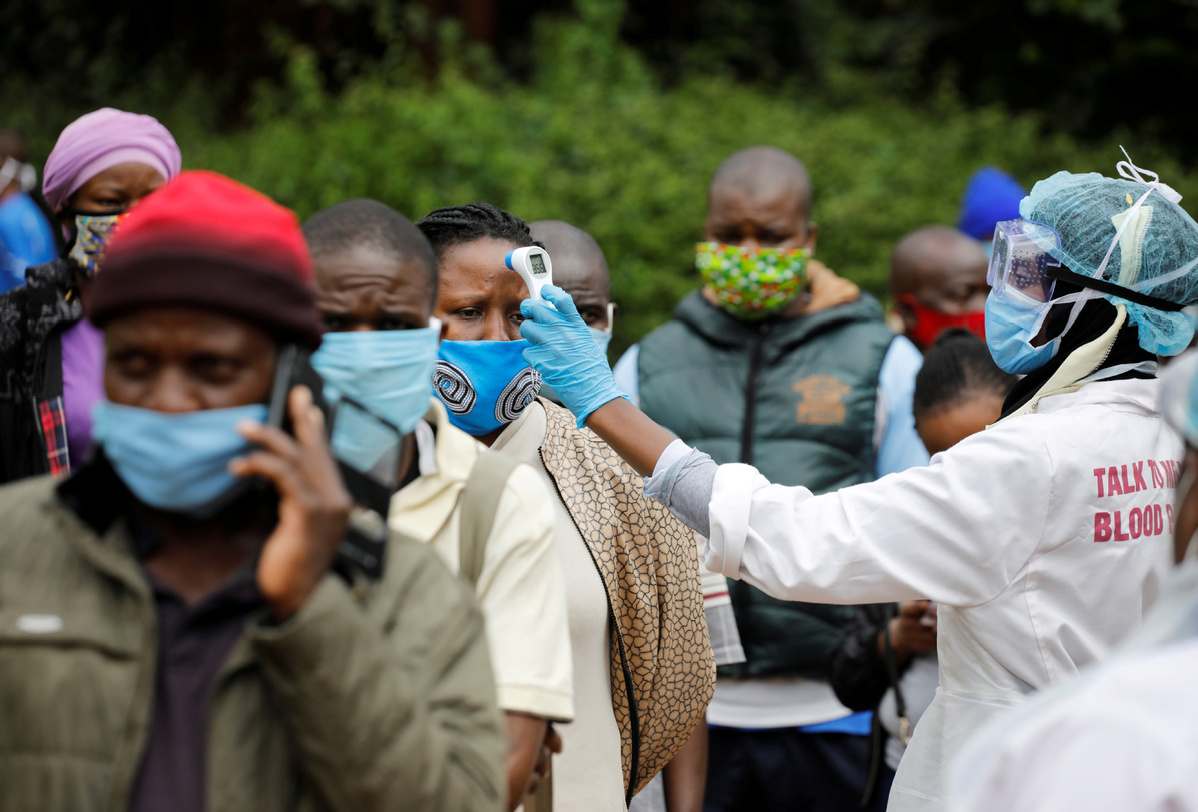 Confronted by a rapid increase in coronavirus cases, governments across Africa are stepping up efforts to curb the pandemic even as they gradually reopen national economies.
Many governments, in partnership with international organizations like the World Health Organization, are scaling up training for healthcare workers to build capacity as well as buying equipment to strengthen testing capabilities.
Africa has recorded more than 1 million coronavirus cases, with some of the harder-hit countries being flagged as travel risks by some governments outside the continent.
For many African countries, the government response has been to bolster engagement with communities and improve public health awareness.
Kenya, with a rising caseload, is equipping its counties' health facilities with more resources in case it has to deal with a full-blown coronavirus outbreak. The government's actions follow an easing in movement restrictions that has seen reopening of transport links across counties and the resumption of domestic and international flights.
Health Cabinet Secretary Mutahi Kagwe and other officials have been touring counties across the country to assess their preparedness to handle a major outbreak.
Isolation centers
County governments have set up isolation centers in health facilities, introduced virus awareness programs and guidelines for managing outbreaks. With this comes enhanced surveillance, screening and contact tracing, Kagwe said.
Kenya is seeing a daily average of more than 600 infections. The United States government on Sunday issued an alert warning against travel to the East African country.
As with Kenya, the authorities in Nigeria are also looking at how they can get public health facilities operating at their best.
"We remain committed toward strengthening subnational health security as well as the capacity to manage disease outbreaks," the Nigeria Centre for Disease Control said in a statement on Sunday.
In Uganda, the government has been distributing masks across the country in an effort to curb spread of the virus, which has infected over 1,200 people. The door-to-door exercise is being coordinated by leaders of communities.
The country's ministry of health, in partnership with the WHO, is training 1,180 health workers across Uganda's 54 districts on infection prevention.
According to the WHO Regional Office for Africa, the trained medical workers will go on to mentor and train other staff within their network.
The Africa Centres for Disease Control and Prevention, with the African Risk Capacity group, have launched two coronavirus modeling tools: the COVID-19 Potential Outcomes Scenarios and the COVID-19 Spread Simulation Tool for Africa.
The models will help countries evaluate the potential magnitude of coronavirus outbreaks and aid in governments' responses.