Beijing awaits its first big wonderland
Share - WeChat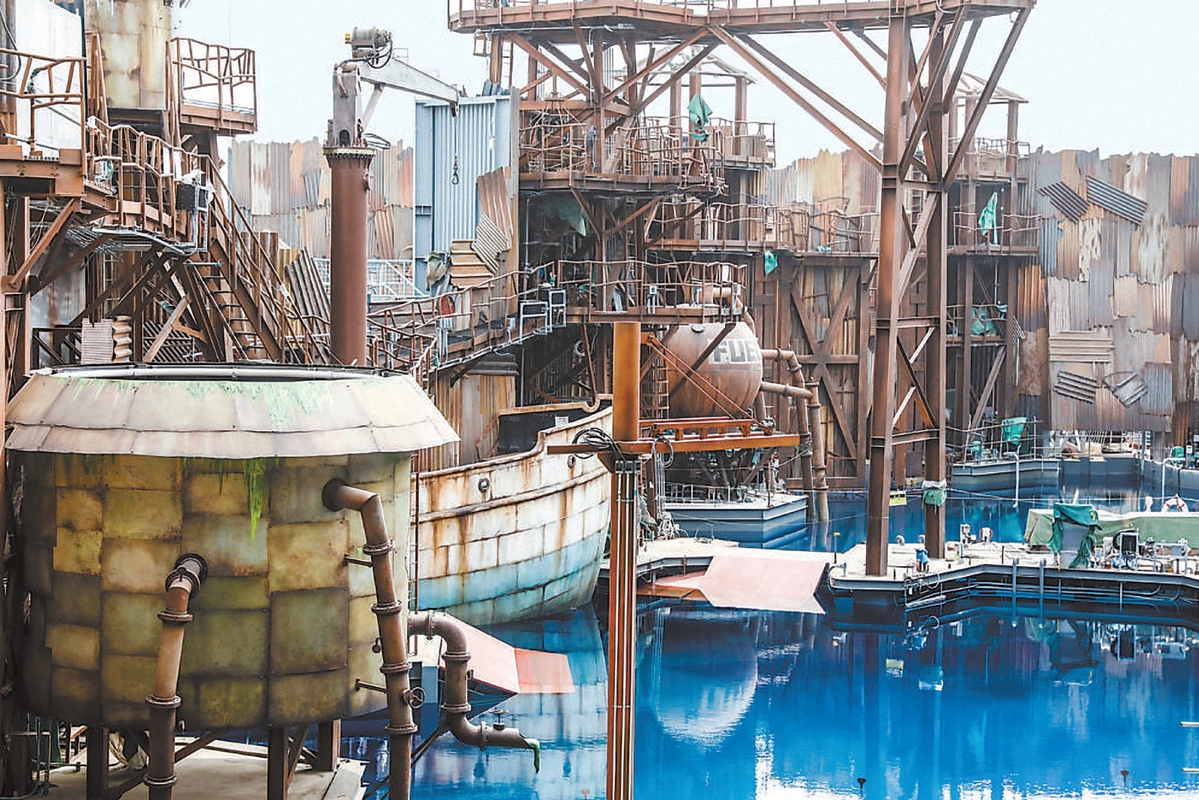 If you search for top tourism sites in Beijing on TripAdvisor, the usual results include the Great Wall, the Summer Palace and the Palace Museum. As for amusement parks, the only big name that appears is the Beijing Happy Valley.
To have an international theme park that embodies the world's most beloved characters from blockbuster movies and top-selling books in the capital simply translates into a hooray!
What distinguishes a theme park from an average amusement park?
A theme park adds story narratives and characters into thrilling rides of roller coasters.
These intellectual properties, or IP for short, are available at theme parks, and offer multi-level immersive experiences. Everything on the park, including rides, food and merchandise, is themed.
At the Disneyland Star Wars: Galaxy's Edge, a Star Wars fan can fly the Millennium Falcon on a thrilling interactive mission, build his/her own custom light saber at a clandestine shop, design and assemble a customized droid, or sip on a blue milk that Luck Skywalker famously drank in the movies.
The formula of a theme park lies in the passion and love of fans of movies and other creative content.
Themes boost attendances. Research from Aecom, an infrastructure consultancy company, has shown that attendance at themed attractions at the major operators in 2017 exceeded half a billion for the first time in history.
This is equivalent to almost 7 percent of the world's population. The continued leveraging of blockbuster IP has contributed to the strong performance.
"The biggest growth is IP-driven," said Brian Sands, vice-president and director of Economics, Americas at Aecom.
"The big players are in a position to command the big IP-and have full awareness of the power of these franchises and what they can do in a storytelling environment, with innovative experiences and rides, made immersive with state-of-the-art technology."
Themes have to be locally and continuously updated. At the Disney Resort in Shanghai, many lands are themed with blockbuster movies, which are box-office hits in China, such as Pirates of the Caribbean, Avengers and Toy Story.
Its Zootopia land, the first-ever Zootopia-themed land at any Disney park worldwide and currently under construction, is a follow-up to the movie of the same title's major success in the Chinese market.
Movie studios related to the resort businesses have continued to produce creative content for best-selling franchises so they can be more relevant to movie-goers and park visitors to encourage revisits.
My friend Jeane has watched Harry Potter movies since her early 20s and has become a fan. Now she reads books with her two children and their last Halloween dress-up was the wizards in Hogwarts School.
"I can't wait to see the Universal Beijing Resort next year with my children. We are going to put on cloaks, wave wand and say 'Obliviate'," she told me.
Themed parks, movies and merchandises are part of a synergy. A Legoland resort in Shanghai is expected to open after 2023.
It would not be a big surprise to see new Jurassic World franchise premiere at the Universal Beijing Resort in the years to come. After watching the film, audiences perhaps will dine and tour the resort or just go and have a ride with the artificial dinosaur in the park.