Top 10 countries by capital market competitiveness
Share - WeChat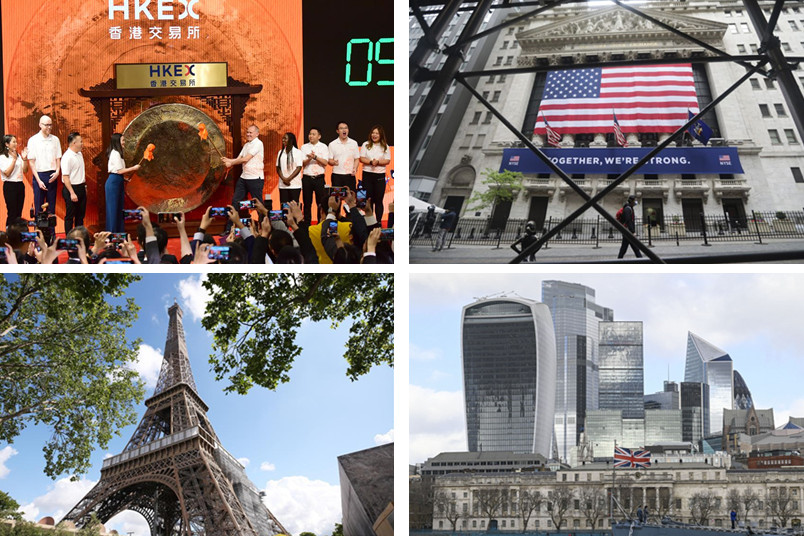 China's capital market, which has witnessed increasing competitiveness across the globe, claimed fifth place in the rankings for 2019, rising from the eighth spot from a year earlier, according to a report released on Jan 18 by Shanghai Advanced Institute of Finance and the Capital Market Institute of Shanghai Stock Exchange.
The report analyzed a country or region's capital market by four dimensions: system environment, market size, function and quality. The United States took the lead to be the world's most competitive capital market, followed by the United Kingdom, Japan and Canada.
For the Chinese capital market, the stock market value, stock trading volume, bond balance, GDP growth rate and total GDP volume all score high on the list, while the IPO financing and number of IPOs still featured some risks of instability, which affected China's ranking comprehensively.
Liu Ti, the vice general manager of the Shanghai Stock Exchange, noted that the gaps between China and other developed nations will gradually get narrower as the country steps up in-depth reform of the financial market. "With a large number of enterprises making initial offerings in STAR Market, the competitiveness of China's capital market will be further enhanced," he said during a conference in 12th Lujiazui Forum, on Jan 18.
Let's see the top 10 countries or regions by capital market competitiveness in the world.