When bronze meets flower arrangement -- Chinese artist offers special art show in Japan
Share - WeChat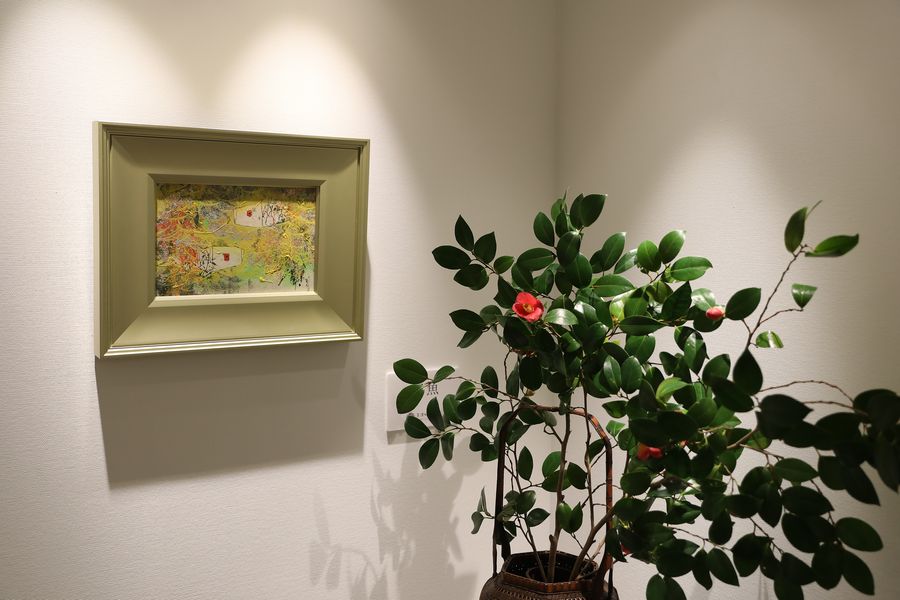 What does it feel like to insert evergreen pine branches into the bronzes of ancient China's Western Zhou Dynasty (1046-771 BC)? Recently, a special art show is taking place at Wang Chuanfeng Museum in Ginza district in downtown Tokyo.
Wang Chuanfeng, a Chinese artist who has been living in Japan for almost 30 years, inserted peony, orchid, pine branches into various bronzes, while Japanese prominent photographer Yoshihiko Ueda used a 50-year-old Deardorff camera to produce photos.
"Wang has his own unique sense of beauty. He creates flower arrangement works from the perspective of oriental art aesthetics, while I use my own aesthetic and intuitive feeling of Japanese culture to photograph the artistic moments," Ueda said.
Wang said they started cooperation three years ago, creating 100 photographs of flower arrangements in 100 bronzes.
"I hope our cooperation can use the present life to awaken the ancient life. Through the fusion of ancient and modern times, history and present, spirit and reality, the audience will experience the fusion and collision of Chinese and Japanese aesthetics," said Wang.
This is not the first time Wang has collaborated with a photographer. Five years ago, he cooperated with celebrated Japanese photographer Kishin Shinoyama to photograph flower arrangements in ancient bamboo baskets in architectural spaces designed by Kengo Kuma, a globally acclaimed architect.
Most Popular