China helping world recover from impacts of pandemic
Share - WeChat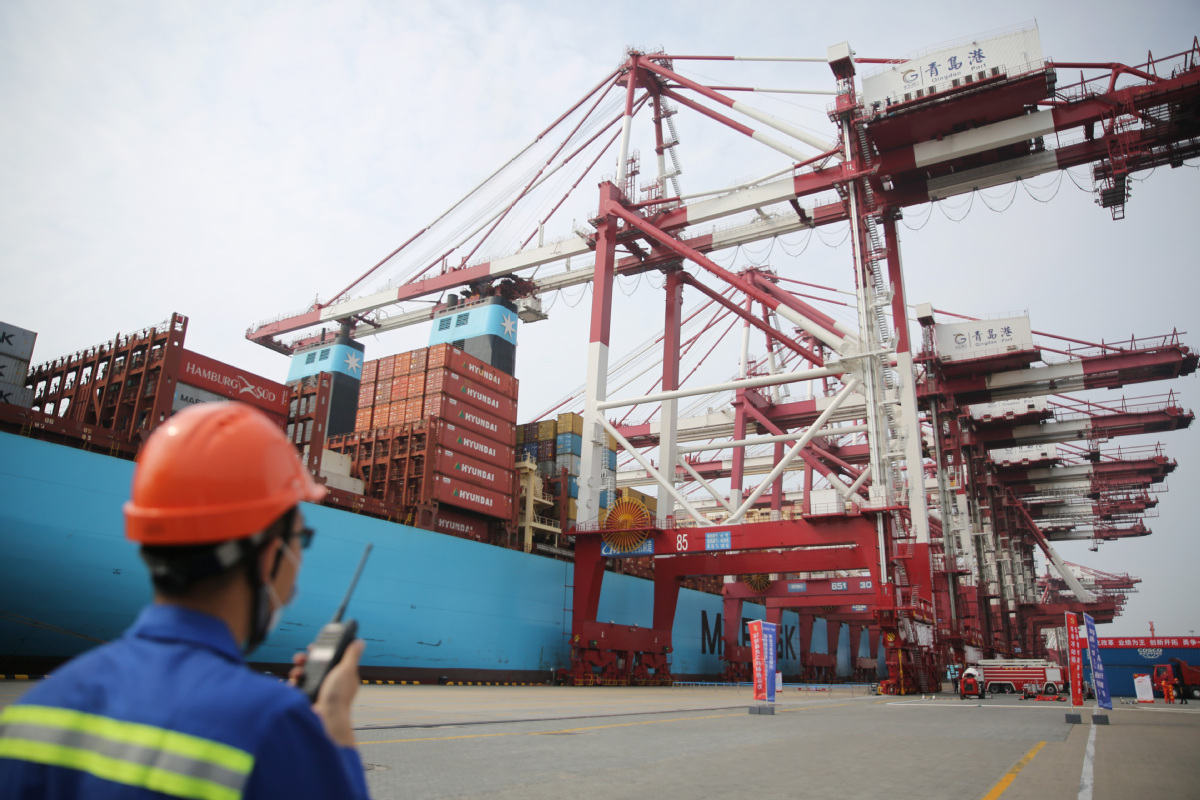 Having come out of pandemic-induced lockdowns ahead of almost every other large economy, China is getting back onto its growth trajectory and, increasingly, may be able to pull others along, too.
As the first country to shut down local economies to deal with the COVID-19 pandemic, China is also the first to come out on the other side, thanks to effective lockdown measures and widespread wearing of masks.
Chinese consumers are once again traveling and eating out and, in turn, requiring more meat, soybeans, seafood and all manner of goods. Factories are once again producing the electronics, textiles, components, car parts, home appliances, medical supplies and pharmaceuticals, cameras, smartphones and whatever else the world needs.
The economy grew 3.2 percent year-on-year in the second quarter, bouncing back from a drop of 6.8 percent in the first quarter, according to the National Bureau of Statistics. The performance surpassed analyst expectations of a 2.5 percent expansion.
The return to growth in China is in stark relief to what is happening in other parts of the world. In the United States, Brazil, India and parts of Europe, the number of COVID-19 cases is rebounding, along with deaths from the disease.
Many economies are reimposing lockdowns and, in the process, tamping down on domestic consumption and trade, and stalling manufacturing.
Getting back to some kind of normalcy will not be easy, but China's economic influence, strength and potential for more growth will help.
China is one of the world's most significant trading nations and, for many countries, the most important partner. The good news for these partners is that China's import and export data for June show that trade is growing again-a remarkable turnaround from the month before.
China's exports rose 0.5 percent year-on-year in June, and imports increased 2.7 percent. After five months of contractions, China is back to buying more goods from around the world, and its factories are once again running at speed.
Exports got a boost as economies loosened some lockdowns, and imports also did well, with the month-on-month rise in inbound shipments being the largest in years.
In getting back to growth, China is helping the world find its way back from the economic malaise caused by the pandemic. It is acting as a quick charger for partners in Latin America, Africa, Asia and Europe.
China's return to growth should be good for all its partners-more imports also means more payments of foreign currency.
Bloomberg had predicted that June imports would fall 9 percent. It is worth noting that trade with the United States, both imports and exports, fell in June as tensions remain between the world's two largest economies.
Still, rather than shrinking back within its own borders, China is boosting its effect on the global economy by expanding its global trade and economic links. The Belt and Road Initiative and other associated measures are steps toward greater globalization.
China is also getting back to investing. Since 2005, China and Chinese companies have poured more than $2 trillion abroad, according to the China Global Investment Tracker of the American Enterprise Institute, a Washington-based think tank.
China is pushing forward infrastructure projects worth more than $1.1 trillion and, through the Export-Import Bank of China, the China Development Bank and the Asian Infrastructure Investment Bank, it has committed another $600 billion to push the BRI.These investments should help kick-start shuttered economies.
The June data showed a V-shaped economic performance-a quick fall and a quick recovery-that has eluded others. Swift lockdowns and ubiquitous mask-wearing helped limit the economic impact of the virus.
Retail sales have not recovered as fast as other sectors, but this may be due to the laggard recovery of things like travel, dining, leisure and services that were hamstrung by the virus.
China is also setting the stage for staying on its growth trajectory. The People's Bank of China, the central bank, has lowered borrowing costs and the State Council, China's Cabinet, wants to buy convertible bonds from small banks. Some targeted stimulus could also help.
The upshot is that China is back on a growth path months ahead of other major economies. This first-mover advantage could help ensure growth is sustainable. And sustainable growth in China, with its enormous clout and weight, will translate into more sustainable growth for much of the world.
The author is managing director of Bahati Ltd, a Hong Kong-based editorial services company. The views do not necessarily reflect those of China Daily.