Tibetan crafts create new money stream
Share - WeChat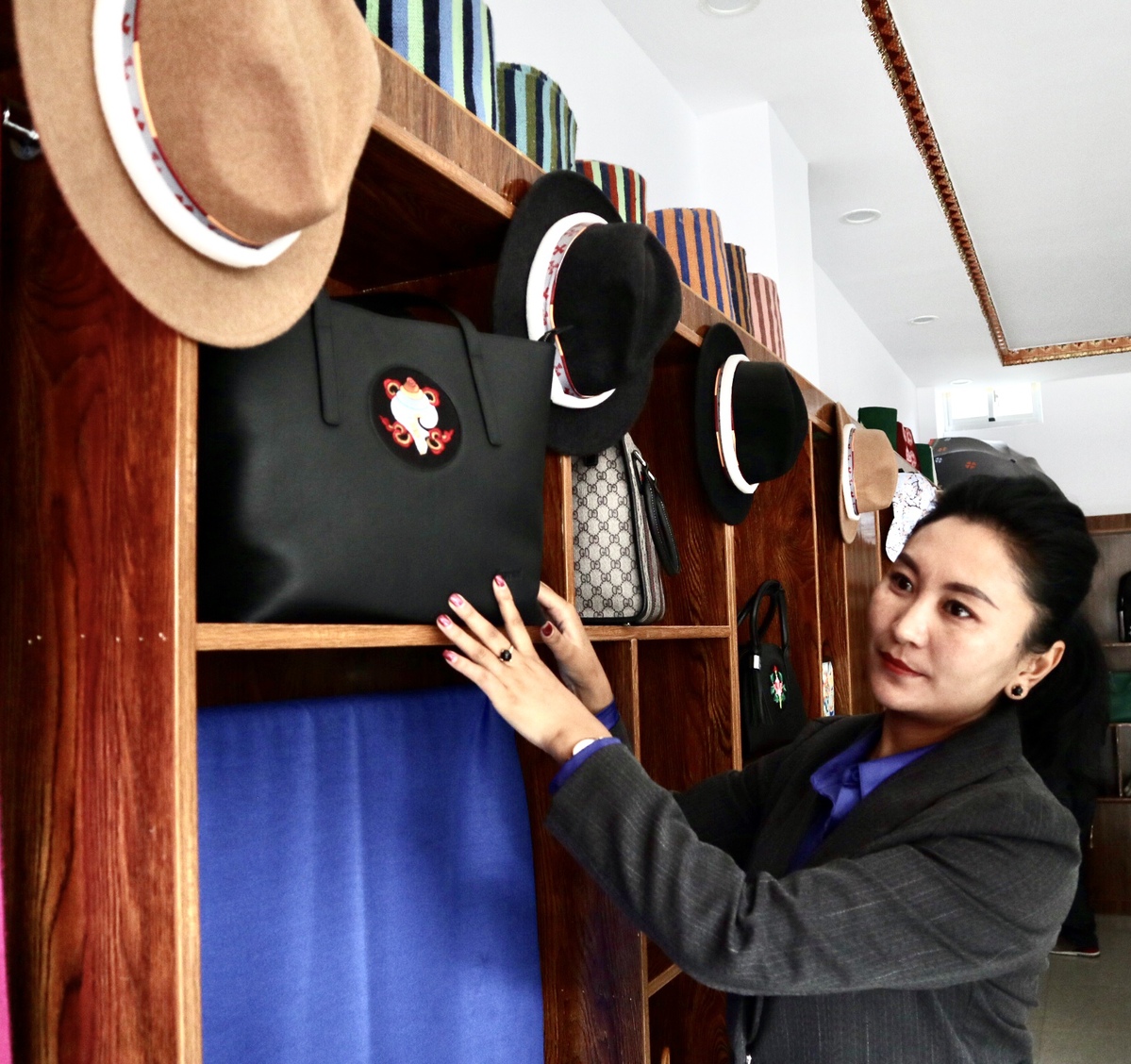 Drolkar is pleased to have a job in an ethnic handicrafts workshop in her village so she can increase her income in ways that don't involve farm work.
Drolkar is a Tibetan woman from Karpo village in Lhodrag county of the Tibet autonomous region. More than 30 of her fellow villagers have temporary jobs in the workshop, which produces products such as Tibetan-style woolen bags, scarves, ethnic clothes, umbrellas, gloves and hats.
"The cooperative provides villagers a platform to pass on our traditional handicraft skills, and chances to earn extra income other than farming," she said.
Last year, Drolkar earned more than 13,000 yuan ($1,800) from the cooperative doing part-time work, and her family received a dividend of 3,000 yuan as a shareholder.