Left-behind children enrich lives through art
Share - WeChat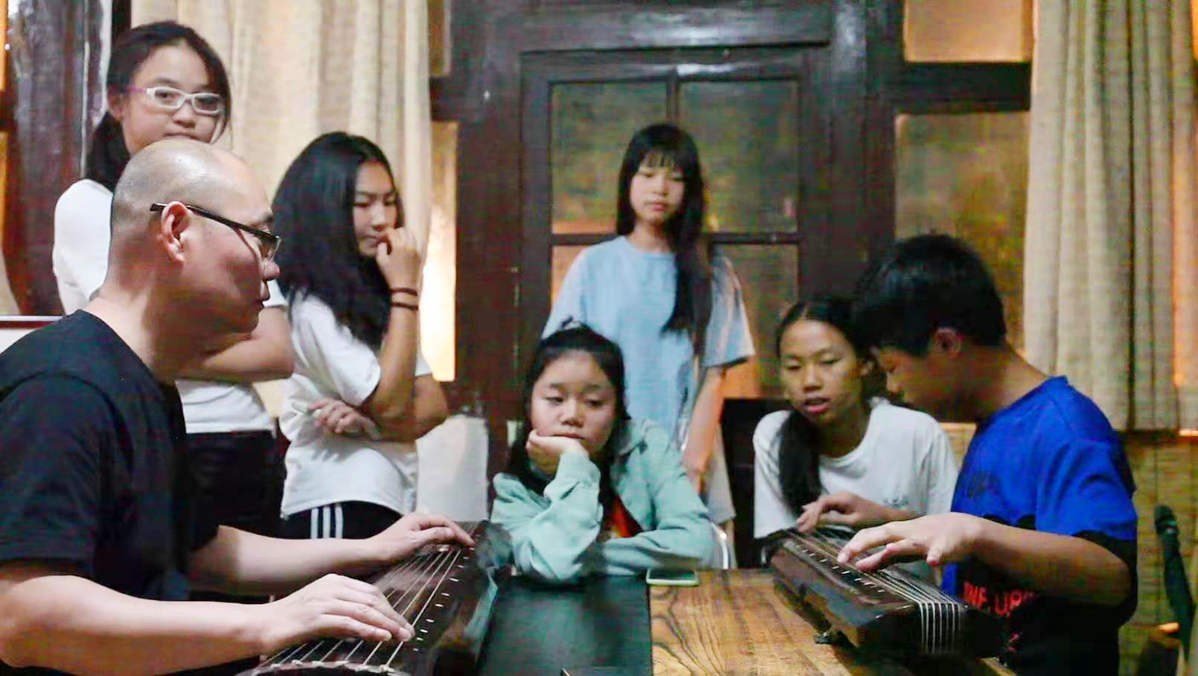 Deng Yunxiu, 14, a student in Ningyuan county, Hunan province, was excited about starting another summer vacation in July. She'll learn art and music at a local culture center established for children like her — left behind as their parents went to work in big cities. She started learning to draw three years ago at the Dayuanshe Art and Culture Communication Center for Left-Behind Children, which was founded by a couple in 2014.
The couple, Zhou Yan, an artist, and Liu Xiu, a maker of Chinese zithers (guqin), quit their jobs with good pay in Beijing in 2014 and founded the center in Ningyuan, a remote rural area in Hunan.
The couple invested 2 million yuan ($286,324) or the construction of a new building and equipment such as computers, projectors, telescopes, art tools and materials for painting.