Driverless trucks to revamp road delivery network
Share - WeChat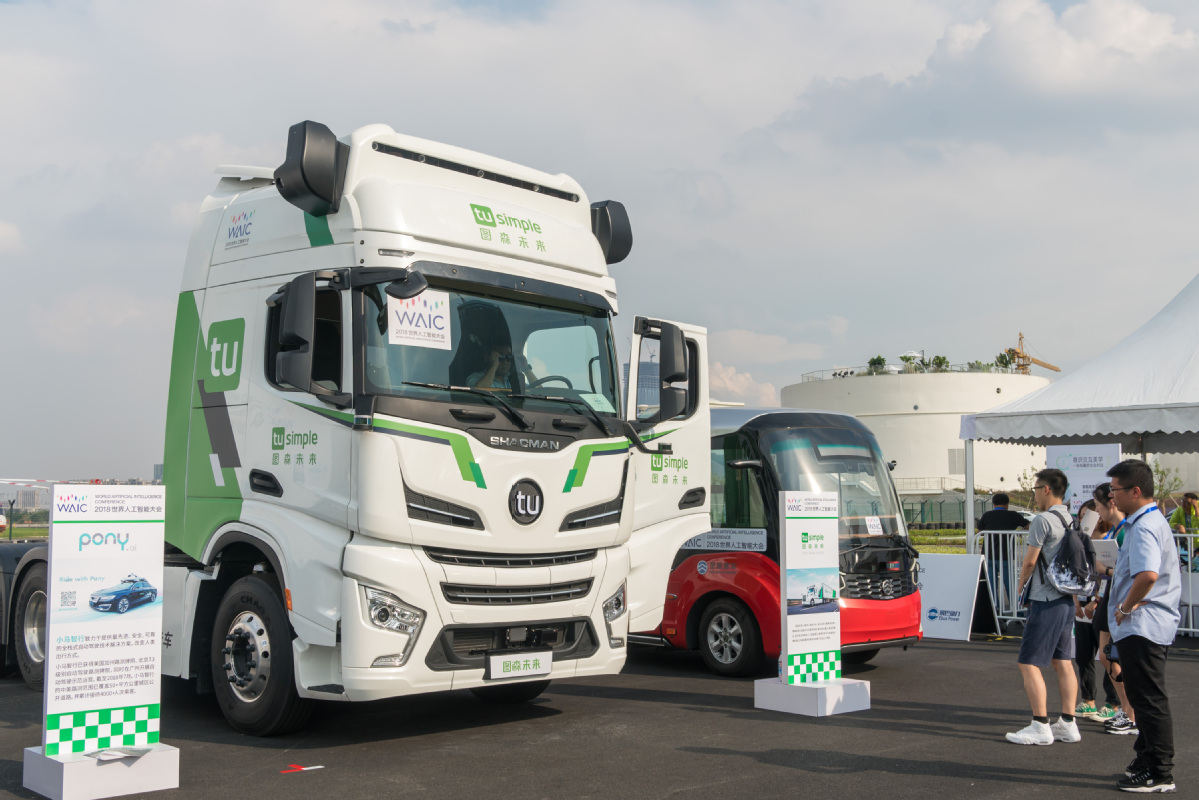 Autonomous trucking is developing faster than expected in China with local start-ups gearing up efforts for its commercialization both at home and abroad.
TuSimple, a self-driving trucking start-up with offices in both China and the United States, said it has teamed up with leading logistics operators in the US to build what it claimed to be the world's first autonomous freight network.
By cooperating with leading firms including US truckload operator US Xpress Enterprises Inc and delivery giant United Parcel Service Inc, TuSimple aims to run more than 100 deliveries a week, doubling its current number of freight hauls.
Cheng Lu, TuSimple's president, said the company aims to try out fully autonomous services next year on highways for its self-driving trucks and terminals, with trials to be expanded from Los Angeles to Jacksonville, Florida, between 2022 and 2023.
TuSimple, founded in 2015, currently operates self-driving trucks out of Tucson, Arizona. It is one of a number of start-ups developing technology aimed at making long-haul trucking cheaper and more efficient.
The move is part of a broader trend in which China is gearing up to revamp its road delivery network with unmanned trucks. Self-driving truck companies Pony.ai and Fabu Technology-together with US firms including Embark and Waymo-are all gearing up efforts in the field.
Companies including Manbang Group, China's largest Uber-like freight service provider, are jumping on the bandwagon to develop technologies with the aim of improving the overall efficiency of the trucking industry.
According to global management consulting firm Bain & Company, China has become the world's largest road transportation market, with a fleet of more than 5 million heavy trucks and over 14 million light and medium trucks.
He Xiaofei, founder and CEO of Fabu-who was also former deputy president and a top self-driving expert of Chinese ride-hailing giant Didi Chuxing-left Didi and founded the company in 2017 and has raised an undisclosed sum from Sinovation Ventures, a Beijing-based leading early-stage venture capital firm.
"Compared with driverless passenger vehicles, commercial vehicles-including unmanned trucks-follow a fixed route, for example from one warehouse to another, and run in a relatively simple way," He said, adding that it's also one of the reasons why autonomous trucks are likely to be commercialized faster than passenger vehicles.
He told China Daily that the company's self-driving trucks are able to run automatically on roads 24 hours a day, seven days a week, with a maximum speed of 70 kilometers per hour in normal conditions.