Villagers prove harsh environment no impediment to transforming lives
Share - WeChat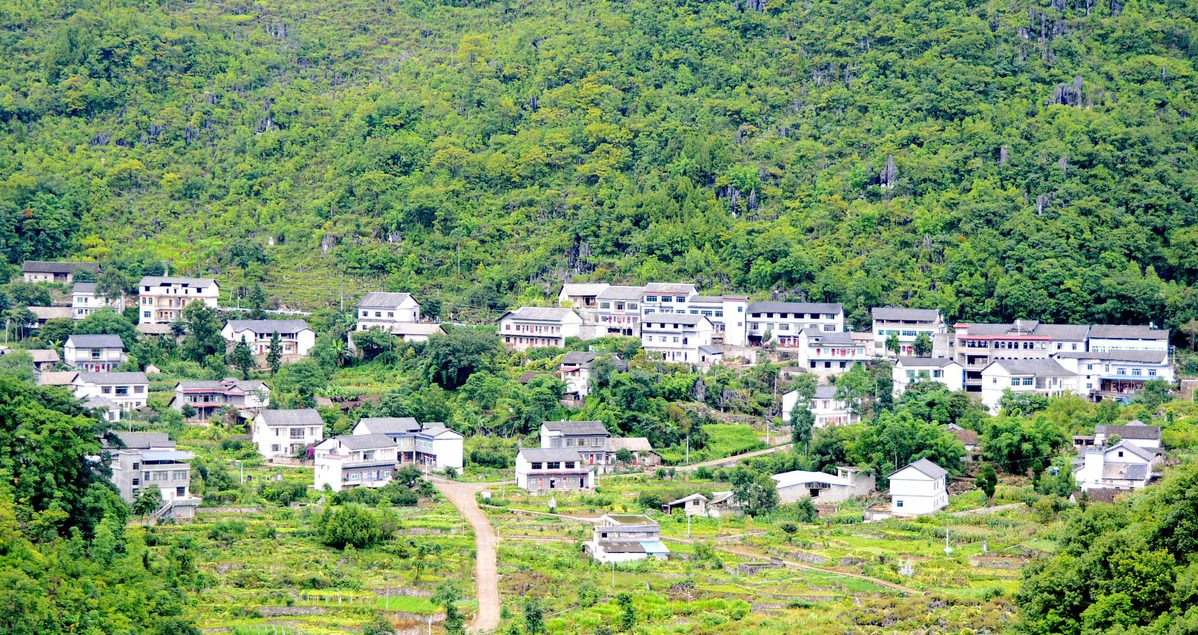 Editor's note: With China set to meet its goal this year of eliminating extreme poverty before next year's 100th anniversary of the founding of the Communist Party of China, this series looks at the efforts of different areas of the country to erase poverty and improve livelihoods.
In the year 2000, Li Tianliang, a farmer in Lengdong, a village in Qianxinan Buyei and Miao autonomous prefecture in Southwest China's Guizhou province, hired eight strong men to carry his 180-kg pig to a market at the foot of the mountain.
He was hoping the pig would fetch him at least 1,200 yuan ($171). As the pig was bruised during the tough ride, it didn't get him the expected price. Li managed to get only 400 yuan.
The inaccessibility of the village, which is located deep in the mountains, made life difficult for the villagers.
The village, with an area of about 730 hectares, is home to several ethic groups such as Han, Miao, Buyei and Yi.
The villagers made a living through farming, livestock breeding or taking up jobs outside of the village.
After graduating from high school, Zhu Changguo left Lengdong to work in factories and construction sites.
In 1995, Zhu returned to the village and took the initiative to raise funds for building the infrastructure to supply electricity to every home in the village.
In 2001, he served as the Party head of Lengdong village, encouraging villagers to build roads, cellars and reservoirs, to grow honeysuckles, a shrub with flowers that change from white to yellow and red berries, and to set up factories.
Responding to the call, the villagers worked hard, transforming the mountain slopes into paddy terraces. They also grew corn. A total of 53.3 hectares of land were brought under cultivation.
With villagers building a reservoir, 286 ponds and 386 cisterns, drinking water and managing of livestock was no longer an issue.
Guizhou is a region with a karst landscape, where the dissolving of the bedrock has created sinkholes, sinking streams, caves, springs and underground rivers. It's called a fragile zone because it is not suitable for habitation due to poor soil cover and rapid water loss.
About 73 percent of Guizhou's total area is made up of karst landscape. For this reason, it is called a "karst province".
Due to the extremely fragile environment and a large number of underground caves, it is difficult and expensive to build roads and highways in the region. Therefore, Guizhou had remained a "closed province" for a long time, and its development was affected.