Wuhan high-tech zone key to Hubei's recovery
Share - WeChat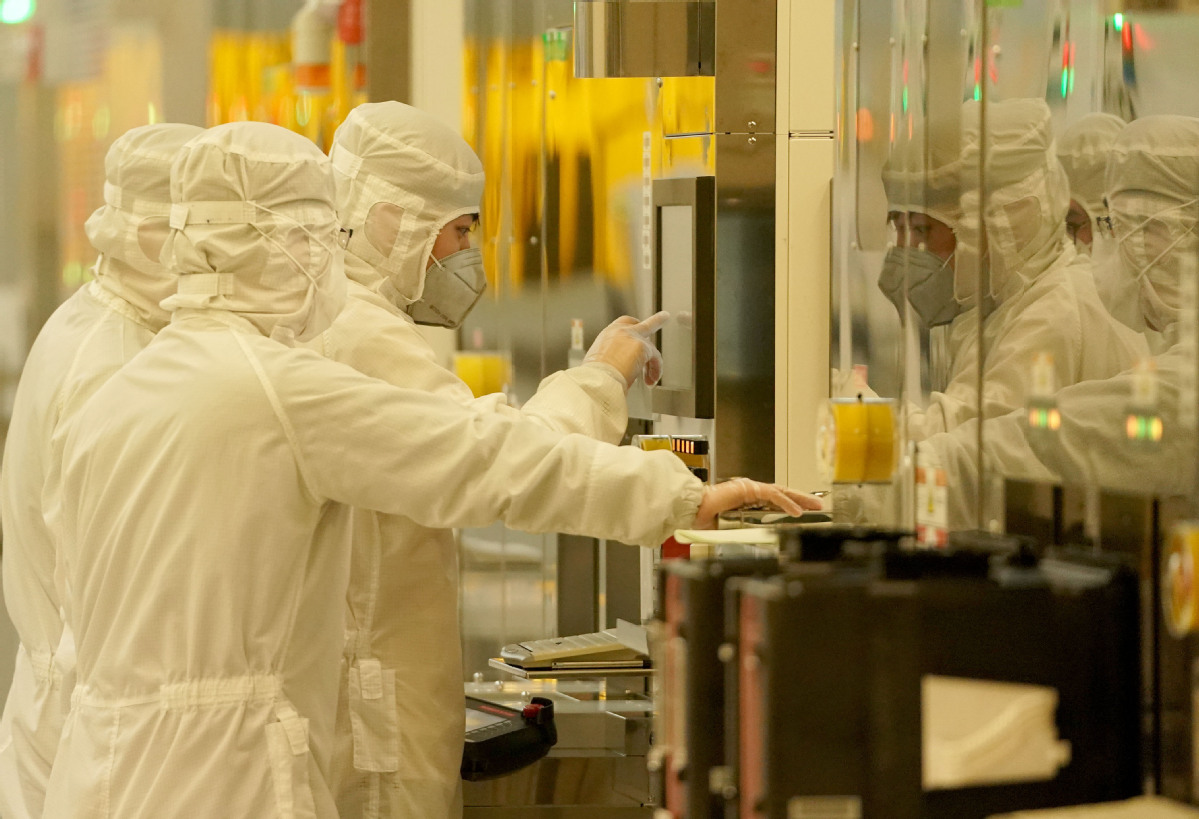 COVID-19 impact limited on emerging optical communication sector in region
High-tech industries and the digital economy in the East Lake High-Tech Development Zone in Wuhan, which is also known as the Optics Valley of China, are playing a key role in boosting economic recovery and promoting high-quality development of Hubei province.
The emerging industries are gaining momentum and ushering in new opportunities as the revenue of 485 enterprises engaged in the digital economy sector in the zone accounted for 84.1 percent of its service enterprises in the zone above a designated size from January to May, said Hu Shimeng, director of the Statistics Center at the East Lake High-Tech Development Zone.
The profits of software and information technology services in core industries surged by 1,065.9 percent in the January-May period on a yearly basis. The revenue of online entertainment and online education enterprises rose by 8.2 percent and 22.7 percent year-on-year, respectively, Hu added.
In the first half of the year, investment in high-tech manufacturing industries took up 96.3 percent of the zone's industrial investment.
The investment in integrated circuit manufacturing represented by Yangtze Memory Technologies Co Ltd, the T4 project of China Star Optoelectronics Technology Co Ltd (CSOT) and Wuhan Tianma Microelectronics Co Ltd's G6 second phase project, increased by 38 percent on a yearly basis.
Hu said the zone has ensured the normal operation of production lines of such high-tech enterprises during the epidemic. It also promoted the economic rebound and supported key enterprises in the fields of biomedicine and medical equipment in the fight against COVID-19.
Founded in 1988, the zone is now among the most innovative and fastest-growing regions in Central China, collecting a batch of high-tech industries which include optoelectronic information, healthcare and smart manufacturing.
Xiang Ligang, director-general of the Information Consumption Alliance, a telecom industry association, said COVID-19 had a limited impact on the high-tech and emerging sector in Wuhan compared with other traditional service industries, adding "this thriving industry is not labor-intensive and there is no need to gather a large number of workers in the factory".
As a crucial link in China's manufacturing industry chain, the Optics Valley in Wuhan plays a critical role in the country's optical communication segment, Xiang added. The rapid growth of emerging industries and digital technologies such as artificial intelligence, cloud computing and big data has helped prevent and control the contagion.
"It also made contributions in shoring up the provincial economy and fostering high-quality development," Xiang said.
CSOT, a leading television panel supplier and subsidiary of home appliances giant TCL, said it will further increase its investment in Wuhan. At this time, the company has two panel production lines in Wuhan.
As China's first Gen 6 LTPS (low temperature polysilicon) LCD line, the T3 project produces both small and medium-sized panels aimed mainly at smart end devices. It has a 20 percent share of the global market.
With a total investment of 39 billion yuan ($5.6 billion), the T4 project in the Gen 6 flexible active matrix/organic light-emitting diode or AMOLED display panel production line achieved mass production on Jan 1, with 48,000 modules set to be manufactured each month.
Li Dongsheng, TCL founder and chairman, said in an earlier interview that the company also plans to build a new air conditioner plant in Wuhan in a bid to boost the production capacity from 3 million units to 5 million units every year.
Chen Liteng, an analyst at domestic consultancy the Internet Economy Institute, said online education, online healthcare and other emerging industries will become key driving forces in bolstering employment, stimulating investment and propping up consumption.
Chinese internet giant Tencent Holdings Ltd has also pledged to increase investments in the fields of digital government, intelligent education, smart transportation, artificial intelligence and security in Wuhan, with a goal of quadrupling the number of employees in the next three years.
The company will continue to promote the construction of the Tencent (Wuhan) Digital Industry Headquarters in the city, where it aims to embark on digital governance and smart city initiatives.