Derelict mine goes green in massive project
Share - WeChat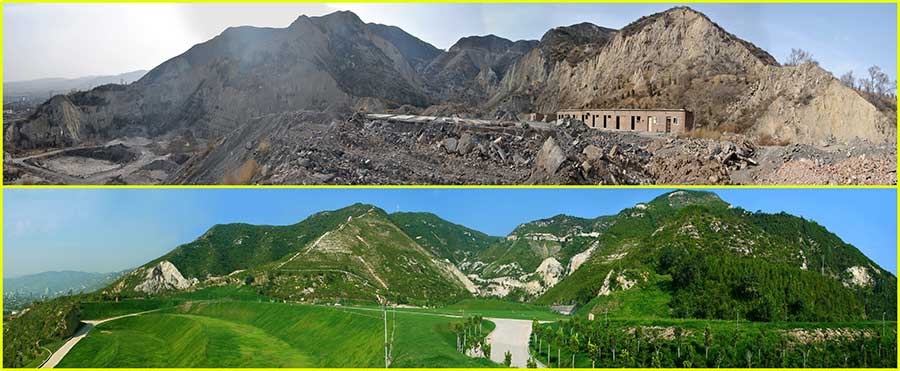 To transform a cluster of abandoned mines into a lush forest park, veteran-turned-businessman Zhang Junping from Taiyuan in North China's Shanxi province has endured much hardship and sacrifice over the past decade.
The 62-year-old has parted with 1.1 billion yuan and is now up to his ears in debt, all to green Yuquan Mountain. The area was ravaged by decades of mining for coal and gypsum.
Away from home for months, Zhang was once estranged from his wife and children. He suffered a shattered ankle from an accident in 2017 when working in the mountain. He's also developed a number of illnesses from the strenuous work, as he labors at least 10 hours a day 360 days of the year.
It's hard not to call that man a fool, some locals say.
If Zhang hadn't decided to "adopt" the mountain in 2009, "I would lead a luxurious life and be the envy of the world," he admitted.
"I do not regret what I've been doing. Instead, I am very proud of what I've achieved," Zhang said, standing amidst the 13-square kilometer forest park — a popular spot to stage events and a host to visitors who come to cycle, run marathons and watch sakura blossoms.