Top 10 world's most valuable brands 2020
Share - WeChat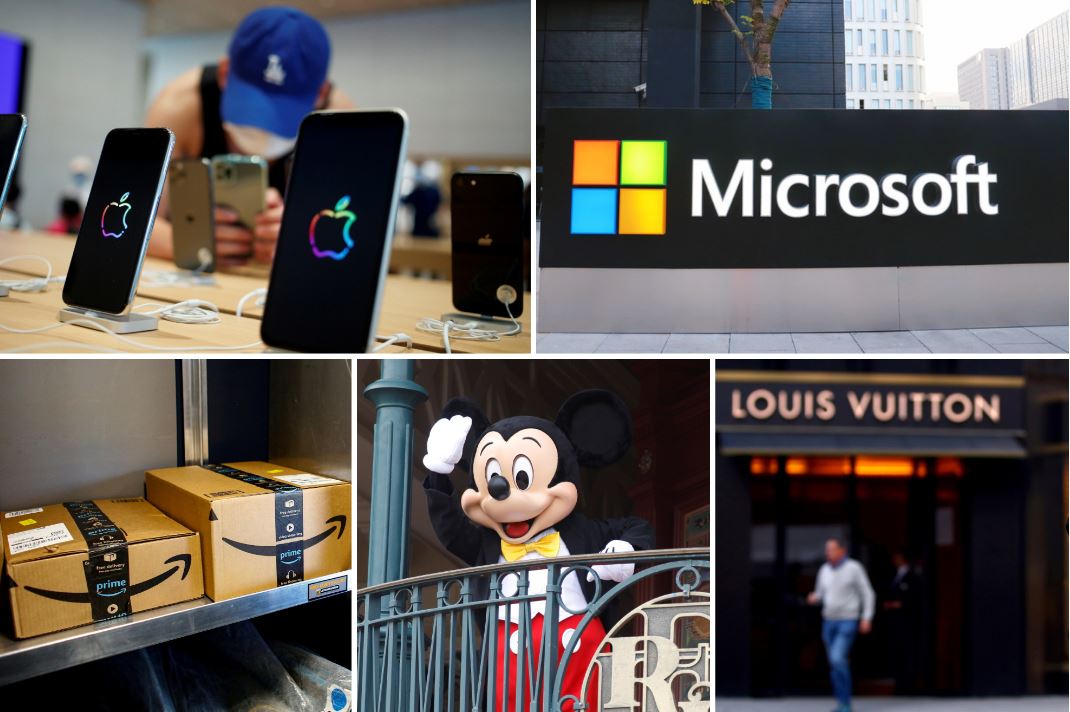 Apple once again topped the list as world's most valuable brand with $241.2 billion in brand value, followed by Google ($207.5 billion), Microsoft ($162.9 billion), Amazon ($135.4 billion) and Facebook ($70.3 billion), according to this year's list of the world's most valuable brands released by Forbes.
Forbes' annual list looks at the top 100 companies from fiscal year 2019, valuing their revenue and earnings. The top 100 most valuable brands in total this year were worth $2.54 trillion, up from $2.33 trillion last year.
Telecom giant Huawei became the only Chinese technology brand listed in this year's list. Ranked 93rd, Huawei registered $8.5 billion in brand value and $188.6 billion in brand revenue.
Let's take a look at the world's top 10 most valuable brands.