MISA festival draws to a close
Share - WeChat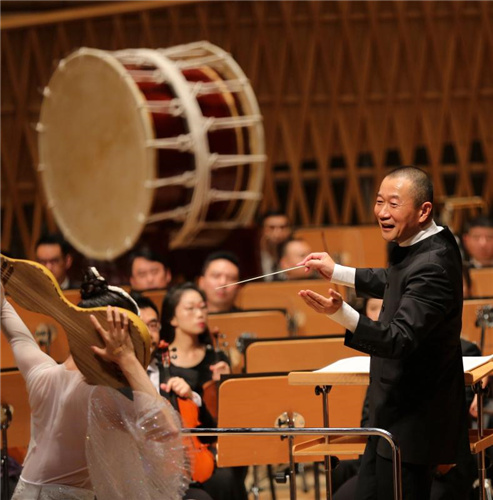 Tan Dun conducted for the Shanghai Symphony Orchestra at the closing concert of the Music in the Summer Air (MISA) festival on July 29, presenting his own composition Dunhuang: Buddha Passion.
Featuring bass-baritone Shen Yang, tenor Han Peng and soprano Huang Ying, the performance was aimed at "turning the frescos of Dunhuang into sound", according to Tan.
"In the frescos of Dunhuang caves there are more than 4,000 musical instruments, 3,000 musicians and 500 ancient bands," he wrote in a note for the audience.
"I could almost hear the sound in these paintings. These artworks gave me a deep impulse to create a symphony that can be played around the world, so as to show Dunhuang to those who have never been there."
The MISA festival this year took place from July 20-29 and comprised 21 concerts of diverse styles and music genres that were held at the Shanghai Symphony Hall and the Shanghai Urban Music Lawn.
The concerts, all of which were livestreamed on multiple web platforms, were watched by more than 8 million audience.
Most Popular