Fresh shoots of recovery emerging in Guangdong
Share - WeChat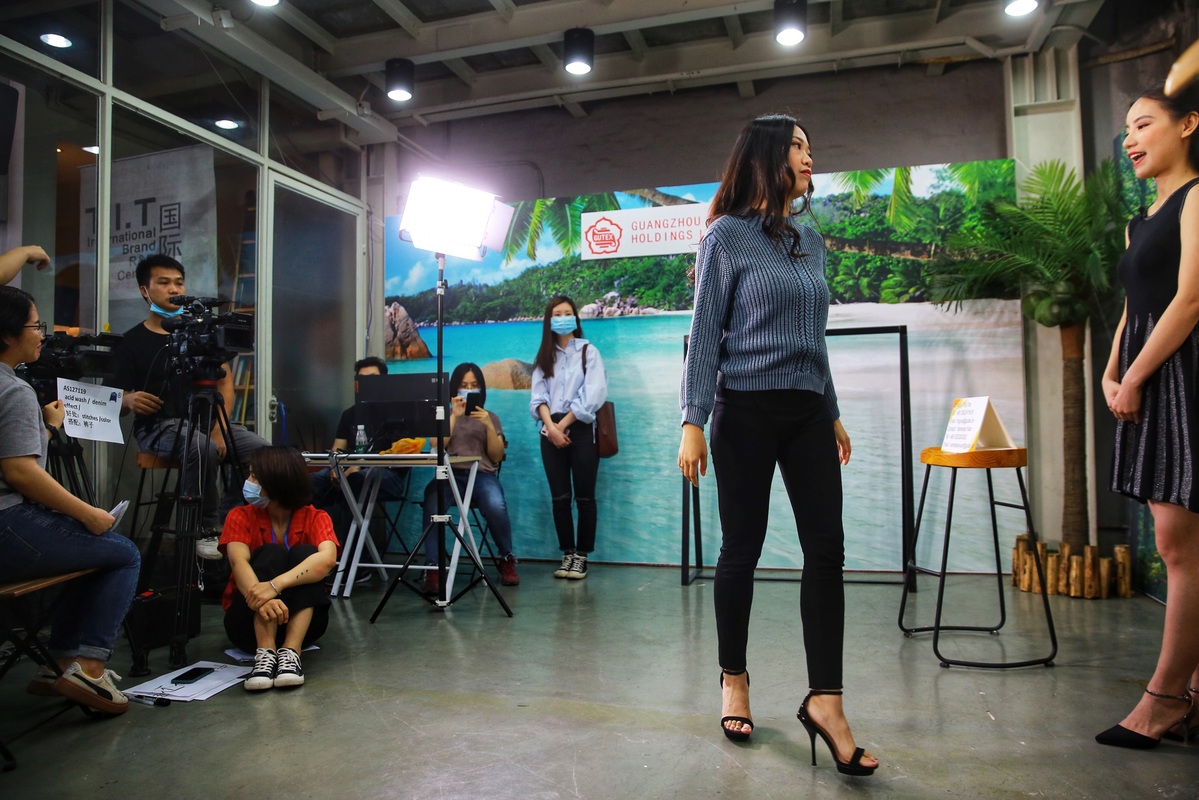 Emerging industries in Guangdong, China's wealthiest province, witnessed an upward trend in the first half despite an overall economic slowdown in the province, said local authorities.
Guangdong's telecommunications and electronic equipment manufacturing and automotive industries grew by 14.6 percent and 10 percent year-on-year, respectively in the first half, said the Guangdong Provincial Statistics Bureau.
Guangdong's GDP shrunk 2.5 percent year-on-year in the first half to 4.92 trillion yuan ($702.7 billion), the bureau said.
However, the province's high-technology and new energy industries grew despite the overall economic slowdown, with urban train systems, 3D printing equipment, services equipment and industrial robots up 950 percent, 328.2 percent, 64.2 percent and 24.3 percent year-on-year in the first half, respectively.
"Years of efforts in industrial upgrading in Guangdong have paid off-a growing number of traditional manufacturing companies have adopted high-tech equipment such as 3D printing and industrial robots to help them increase production efficiency," said Luo Jun, CEO of Guangdong Lan Wan Intelligent Technology Co Ltd.
Guangdong's economy is back on a recovery track, with major economic indexes showing improving trends, said Yang Xinhong, director of the statistics bureau.
Yang said the added value of Guangdong's industries above a designated output size reached 1.39 trillion yuan in the first half.
The province's fixed-asset investment grew positively in the previous three months, with a year-on-year increase of 11.6 percent in June alone.
"Starting from the second quarter, Guangdong's investment, consumption and foreign trade were all back on a recovery trend," Yang said.
Total import and export volume of goods in Guangdong was down 7.1 percent year-on-year to 3.06 trillion yuan in the first half.
However, the province's exports grew 5.5 percent year-on-year in June alone, Yang added.
"The global COVID-19 pandemic has brought about an impact on Guangdong's economy, especially in the foreign trade sector," said Liu Jinshan, deputy director of the College of Economics of Jinan University based in Guangzhou, capital of Guangdong.
However, a series of incentive policies and online trade events such as the China Import and Export Fair, which was held online for the first time in late June, helped ward off the negative impacts of COVID-19 on foreign trade, according to Liu.
"Supplies used in epidemic prevention, raw materials and major industrial goods are mainly exported via sea routes. We had seen an increase in goods-handling capacity in the first half," said Yuan Yue, deputy director of the Guangzhou Port Bureau.
The Guangzhou port completed cargo handling of 305.46 million metric tons in the first six months, an increase of 1.6 percent year-on-year, Yuan said.