Decoupling, a flawed idea that promises to hurt everyone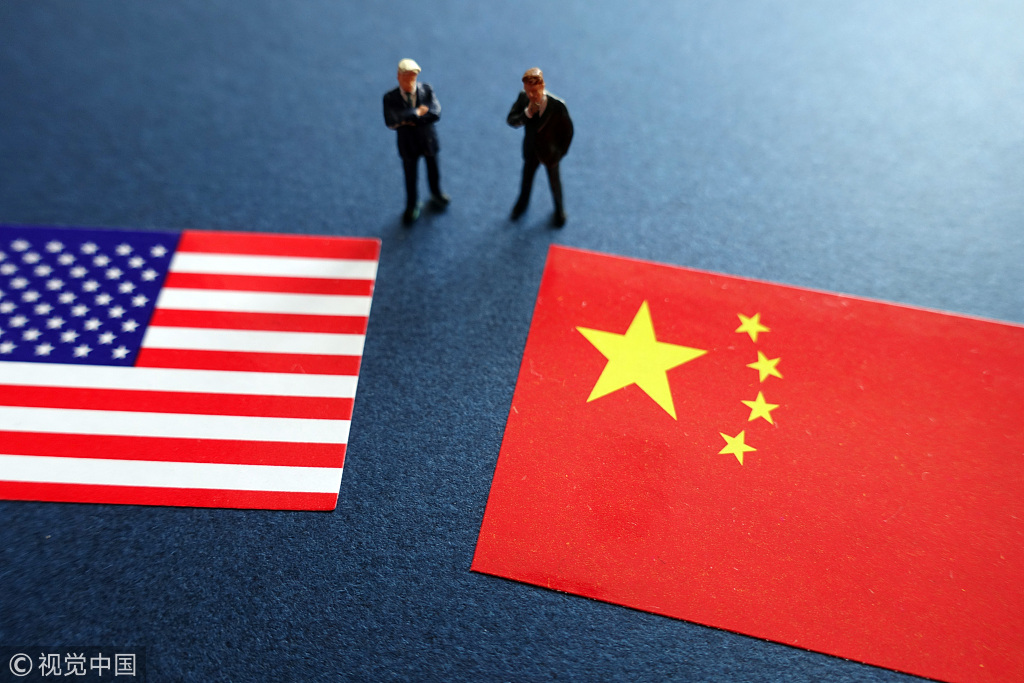 The US administration has been busy finding fault with everyone except itself for all the troubles at home – a Covid-19 disaster that is reaching epic proportions with infections exceeding four million, civil unrest over systemic racism across the country, and the daunting business of resuscitating a moribund economy. Lately, frequently on the lips of administration officials is the talk of decoupling with China as a panacea for all the ills confronting them.
Though nothing new but the latest of a series of gimmicks used to divert attention and win votes – from calling the novel coronavirus China virus to interfering in Hong Kong affairs and stirring up trouble in the South China Sea – the idea of decoupling is worth a close look to understand its flawed logic and potential harm.
Trade with China has played an important role in normalizing relations between the two countries since the early 1970s. It has facilitated China's reintegration into the world economy.
No less significant is how it has enabled US consumers across the board to enjoy an unprecedented standard of living through affordable and quality consumer goods made in China, and US producers – Boeing, GE Medical, Pfizer, Apple, Hollywood, and Midwest farmers – to sell aircraft, medical equipment, pharmaceuticals, smart phones, entertainment, and soybeans to China, creating millions of jobs for Americans.
Bilateral trade and trade-related investments have grown so intricately intertwined that to arbitrarily cut such interdependency would not only disrupt the two economies but also have rippling effects on global trade.
As is used in US policy discourse, decoupling can mean merely the reshoring of so-called strategically important manufacturing such as medical equipment and supplies (ventilators, masks and other PPEs) back to the United States, or more broadly a complete severing of economic ties with China.
Those who were concerned about the shortage of PPEs in the early days of COVID-19 had a legitimate claim, though the real culprit was US administration and public health authorities' unpreparedness (lack of an adequate emergency response and low inventories of supplies).
But hawkish White House officials and politicians on Capitol Hill quickly hijacked the discussion and made it a case of supply chain security and overdependence on China, thereby ratcheting up the noise for decoupling.
These China hawks may have their own reasons to raise war cries, but their passion makes no economic sense. Yes, bringing some manufacturing facilities back to the US may place a few suppliers closer home and even create a few jobs, but that does not necessarily make them efficient operations.
It has taken businesses, capital and countries around the world two decades to build up the network of supply chain and the infrastructure that supports it – suppliers of primary and intermediate input, human resources, and the synergy among players along the value chain through proximity. Taking out a few plants from this ecosystem and randomly dropping them elsewhere is as sensible as removing living organisms from their natural habitats and hoping that they will do just fine.
The comparative advantage enjoyed by such a network is not readily replaceable by re-shoring or relocating to smaller countries such as Vietnam, nor is capital's preference for efficiency and profit easily suppressed by administrative orders.
It is often said that trade is the ballast of US-China relations. The reality is that its importance goes far beyond bilateral relations. China's selfless policies helped many Asian countries survive and recover from the 1997 Asian financial crisis.
During the 2008 financial crisis, China supported the US Federal Reserves' quantitative easing monetary policy by enacting a four trillion yuan stimulus package to shore up demand at home, which, in turn, sustained global demand.
China also plays an important role in many other areas such as UN peacekeeping, anti-terrorism, de-nuclearization of the Korean Peninsula, climate change, poverty alleviation, and public health emergency response.
Decoupling not only threatens to disrupt trade and economic stability but also seriously jeopardizes the prospect of world peace and security.
More fundamentally, the US administration's rhetoric of decoupling challenges the rules-based global trade system that has been the bedrock of post-WWII prosperity and the very one the US itself had championed around the world.
It also departs from the theoretical foundation of trade – that trade benefits all so long as a country is comparatively or relatively better in doing one job than in doing another.
By decoupling with China, the US administration is effectively forcing China to buy less from Boeing, GE, Pfizer, Apple, Hollywood, and American farmers, therefore costing the US both business and jobs, and a few US manufacturers to make goods they have no comparative advantage in making, thus forcing US consumers to pay more for these goods. Decoupling, therefore, has no moral or economic basis.
Of course, the Trump administration is not best known for its sense or scruples. Hasn't it torn up the NAFTA agreement and arm-twisted Mexico and Canada into signing a new one on its own terms? Hasn't it recently offended its NATO ally Germany by unilaterally pulling out thousands of troops without even bothering to mention it beforehand?
But China is no Mexico or Canada. If one must find an equivalent, it is more like EU, so fancying that the US can coerce China the same way it did its southern neighbors would be indulging too much in self-delusion.
Nevertheless, the US administration has proven itself capable of doing anything it pleases. As is shown above, when decoupling happens, it will hurt everyone including American businesses and consumers as they will incur higher costs and make do with less given their budgets.
It will also hurt third-party suppliers of inputs China uses to make goods formerly destined for the US. Fortunately, China is well on its way to forge closer ties with countries in Asia, Europe, Africa and Latin America, and remains committed to free trade and multilateralism in its dealings with trading partners. The future looks grim but not all doom and gloom yet.
The author has a master's degree in international relations from the University of Cambridge. He currently teaches in Canada and writes on current affairs.
The opinions expressed here are those of the writer and do not necessarily represent the views of China Daily and China Daily website.
Most Viewed in 24 Hours
China Views