Tibetan antelopes start annual migration with offspring
Share - WeChat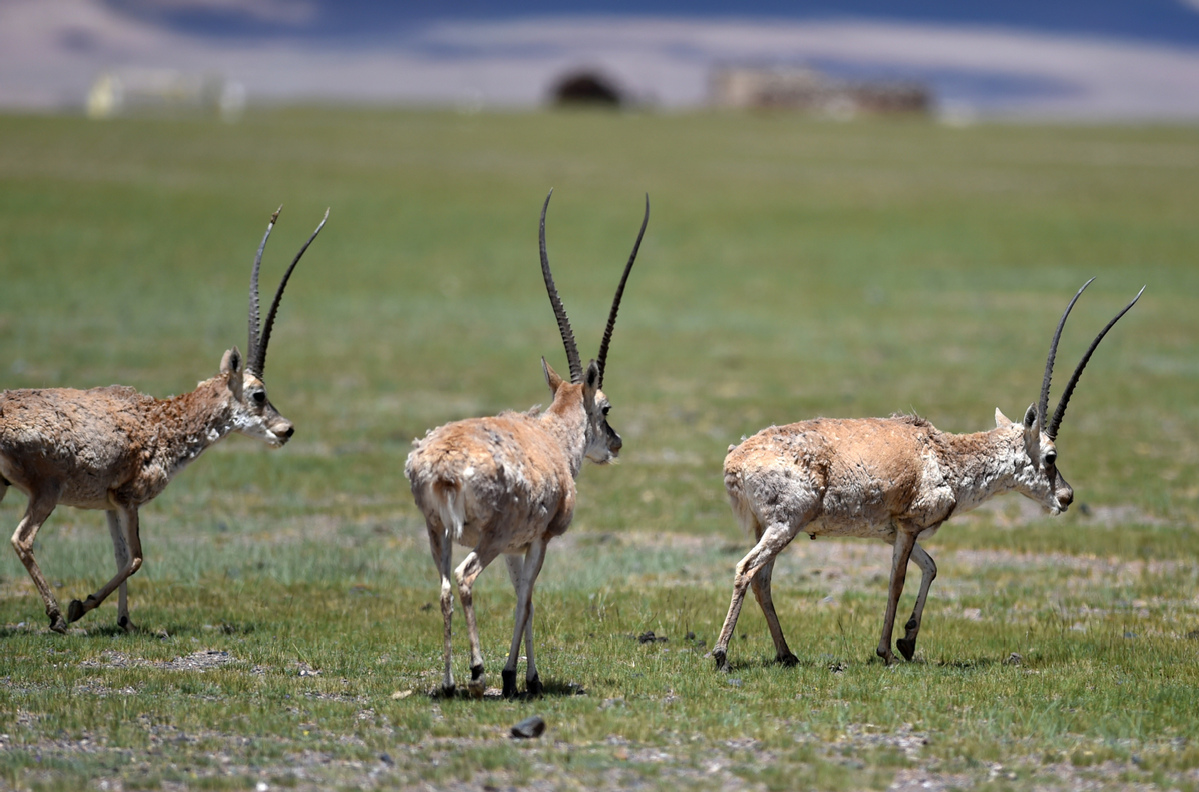 Tibetan antelopes have started to return to their natural habitats after giving birth in the heart of Northwest China's Hoh Xil nature reserve, according to the facility's management.
Every year, pregnant Tibetan antelopes migrate to Hoh Xil between the end of May and early June to give birth and leave with their offspring around August. Zonag Lake at the heart of Hoh Xil is known as the "delivery room" for the species.
About 40 female Tibetan antelopes with three calves were spotted crossing the Qinghai-Tibet Railway Saturday. Experts say that in recent years, the number of calves among the migrating flocks accounted for between a fifth and quarter of the population.
"In the early stage of migration, Tibetan antelopes face a high risk of falling prey to predators, so the number of calves in the flock is relatively small, and there may even be none," said Lian Xinming, an associate research fellow at Northwest Institute of Plateau Biology, Chinese Academy of Sciences.
According to statistics from the reserve's management bureau, the number of Tibetan antelopes that migrate back has been rising. A total of 4,860 Tibetan antelopes were spotted migrating last year, 338 more than in 2018.
"This year's migration season is expected to finish in early September. The population is expected to continue to increase," Lian said.