Historians claim UK citizenship test glosses over truth
Share - WeChat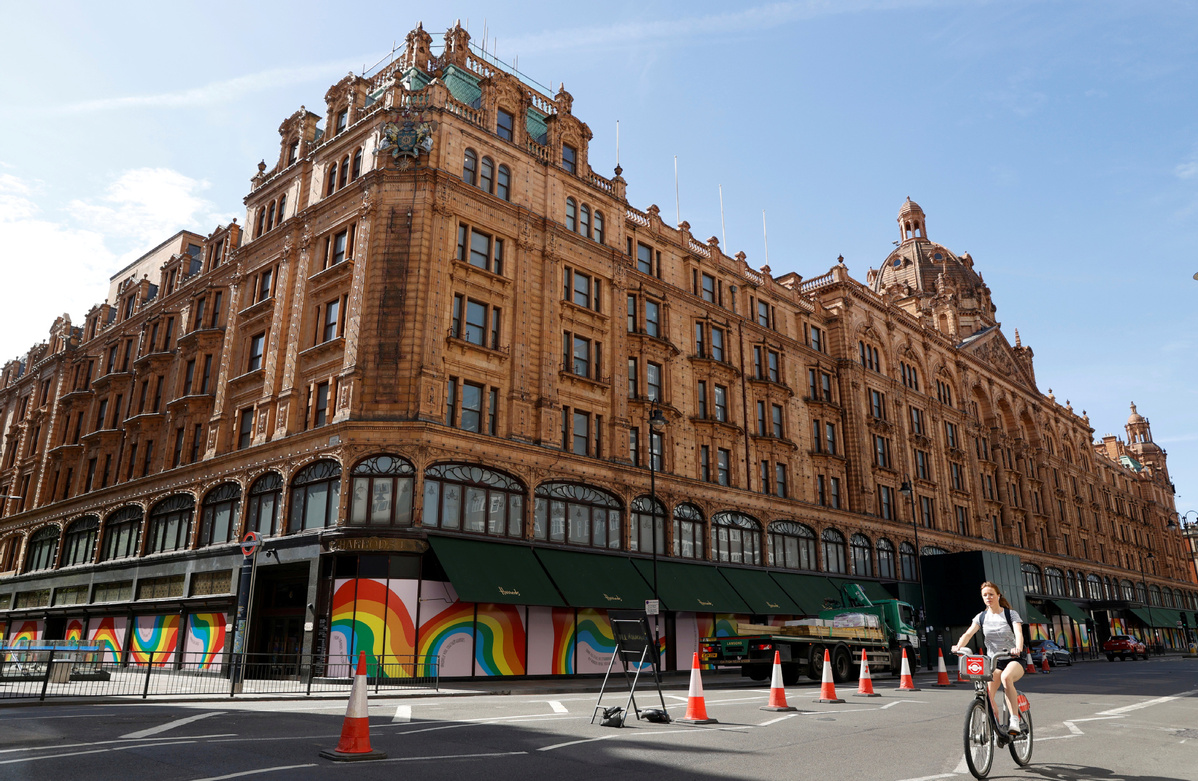 The test that people born outside the United Kingdom must pass if they want to acquire British citizenship includes elements that are inaccurate, misleading, and borderline racist, according to a group of historians who are urging the nation to update it.
The 181 experts have written an open letter asking the UK's Home Office-the government department responsible for the emergency services, immigration, and national security-to correct "misleading and false" representations of slavery and empire in the history section of the official government book called Life in the UK, which people use to prepare for the nation's citizenship test.
"The official handbook published by the Home Office is fundamentally misleading and in places demonstrably false," wrote the historians, who include members of the faculty of most major UK universities, 13 fellows of the British Academy, and two past presidents of the Royal Historical Society.
They say "people in the colonies and people of color in the UK are nowhere actors in this official history", while white people born in former colonies, such as the poet Rudyard Kipling, are included.
"The handbook promotes the misleading view that the empire came to an end simply because the British decided it was the right thing to do," the letter states. "Similarly, the abolition of slavery is treated as a British achievement, in which enslaved people themselves played no part. The book is equally silent about colonial protests, uprisings and independence movements."
They claim the book says slavery was illegal within Britain by the 1700s while it was actually unclear whether it was legal or not at the time.
And the historians take issue with the claim that "by the second part of the 20th century, there was, for the most part, an orderly transition from empire to commonwealth". They said the process of decolonization was less a gift by the British than the result of violent uprisings.
Historian and broadcaster David Olusoga told the Guardian newspaper: "This is another manifestation and a version of our history that whitewashes the difficult parts and if this is the history we're telling to new fellow citizens then I somewhat despair."
Olusoga said the Black Lives Matter protest movement has caused organizations and institutions to rethink the way they conduct themselves and the Home Office should do likewise, so new British citizens have "a fuller and more frank understanding of our past".
"The aim of the official handbook is to promote tolerance and fairness and facilitate integration," the letter says. "In its current version, the historical pages do the opposite."
The Home Office told the BBC: "Given the breadth of British history, the Life in the UK handbook provides a starting point to explore our past and help those seeking to live permanently in the UK gain a basic understanding of our society, culture, and historical references which occur in everyday conversations."
The spokesperson said the government will continue to keep its contents "under review" and "consider any feedback we receive".