Third-generation deluge fighter keeps watch on dikes in Wuhan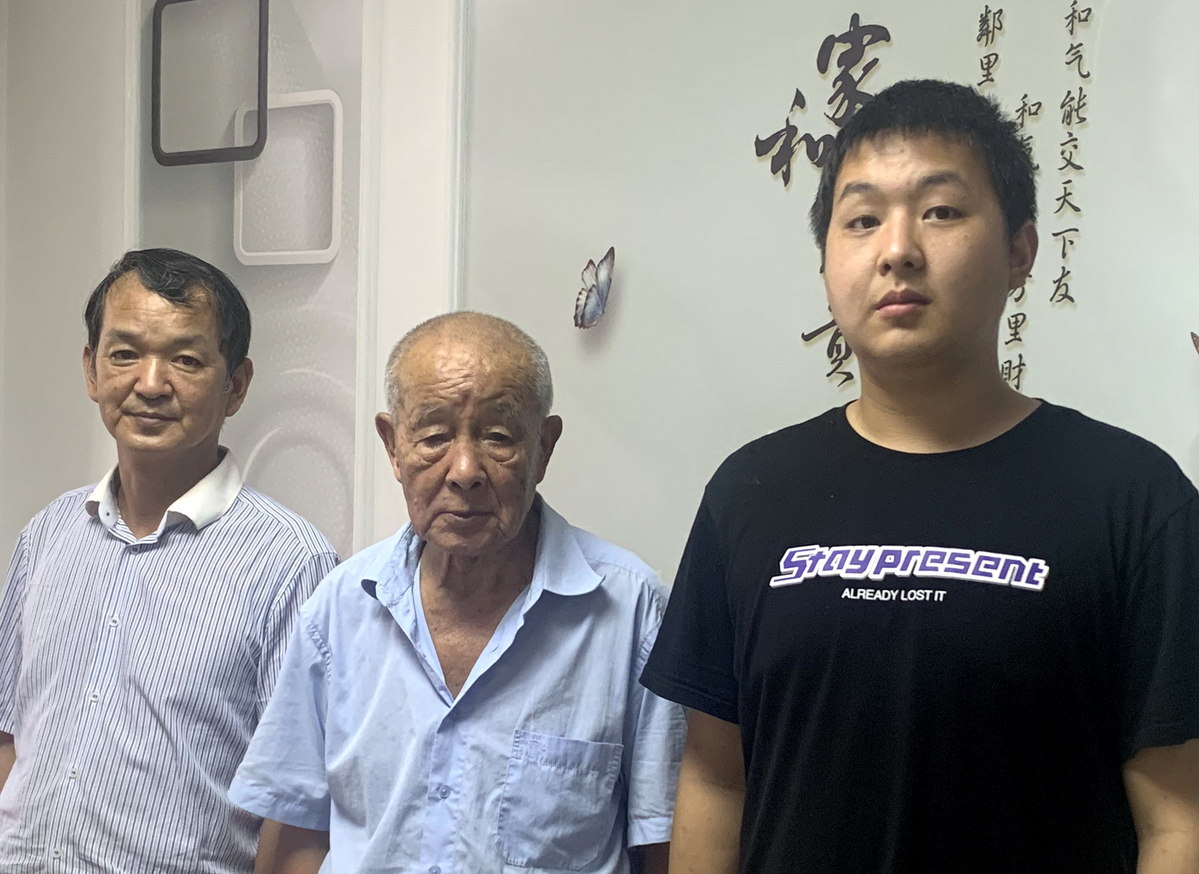 It seems Zhou Jiahe is fated to patrol dikes.
This thought occurred to him when he joined the patrol team in early July because he had become the third generation of his family to participate in flood control efforts in Wuhan, Hubei's provincial capital, since his grandfather started doing it in 1954.
On Friday morning, Zhou put on camouflage clothing and a pair of rain boots. With a life vest covering his upper body, he took a bamboo pole in hand and set off to his workplace-a dike along the Yangtze River that runs through Wuhan.
Zhou, 22, volunteered to participate in flood control efforts in the city earlier this month. His mission is to patrol the Wujin dike and ensure that it will not burst and submerge the city as the water level in the Yangtze remains high.
Since the city entered the rainy season this summer, continuous downpours have pushed the Yangtze's water level up, increasing the risk of flooding. The local government said the section of the river in Wuhan is likely to remain above the warning level for several days.
The 15.7-kilometer Wujin dike has been on enhanced guard since earlier this month, with more than 450 hydraulic experts and volunteers participating in the patrol work 24 hours a day.