Glacial environment improves in Xinjiang
Share - WeChat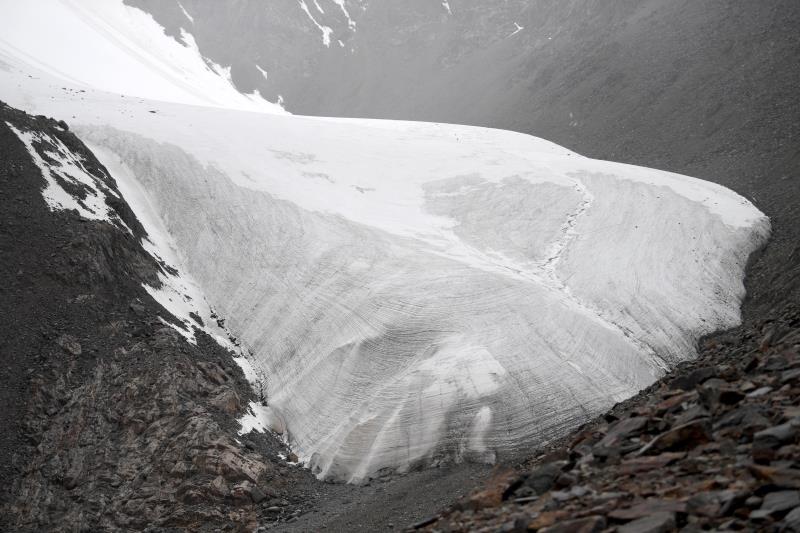 The ecological environment of a glacier reserve in the Xinjiang Uygur autonomous region has improved significantly with the protection and restoration efforts of recent years.
Glacier No 1 in the Tianshan Mountains, at an altitude of 3,850 meters, is about 130 kilometers from the regional capital, Urumqi.
Glaciers are regarded as "solid reservoirs" as they play an important role in supplementing and regulating river runoff. But Glacier No 1 has been shrinking since the 1960s. As a result, the eastern and western ice tongues were completely separated and became two independent glaciers in 1993.
To reduce human disturbance and to secure the water supply of Urumqi, the regional government established a reserve around the glacier and sped up ecological protection and restoration efforts in the area.
Today, at the foot of the Glacier No 1 is an open field of green plants and flowers. Xing Rui, leader of a local volunteer organization for wildlife conservation, said the number of snow leopards has stabilized at more than 20, and bears, which had not been seen since the 1990s have reappeared. Also the populations of wild sheep, red deer and wild boars are rapidly increasing.
According to Yan Weitao, director of the local ecological environment authority, the area around the glacier once had many tourists and vehicles passing by, and degradation of the grassland was serious.
"In 2016, we successfully applied for more than 80 million yuan ($11.4 million) from the national ecological environmental project to restore the area. We have persuaded local herdsman to move out of the reserve. We've increased plants and banned tourism. The ecological environment has improved greatly in recent years," Yan said.
Recently, a mine about 20 km from the glacier was backfilled, recovering its original landscape. "We believe the place will be grassland in the future," Yan said.
Zhou Ping, an engineer with the Northwest Institute of Eco-Environment and Resources of the Chinese Academy of Sciences, said the area of the glacier decreased by 22 percent from 1964 to 2018.
"In recent years, the ecological environment of the Urumqi River Basin has been gradually improved by banning grazing, travel and hunting, and the exploitation of mineral resources in the reserve has been stopped, all of which have made contributions to the protection of the glacier," Zhou said.