Broom plant sweeps away Xinjiang villagers' poverty
Share - WeChat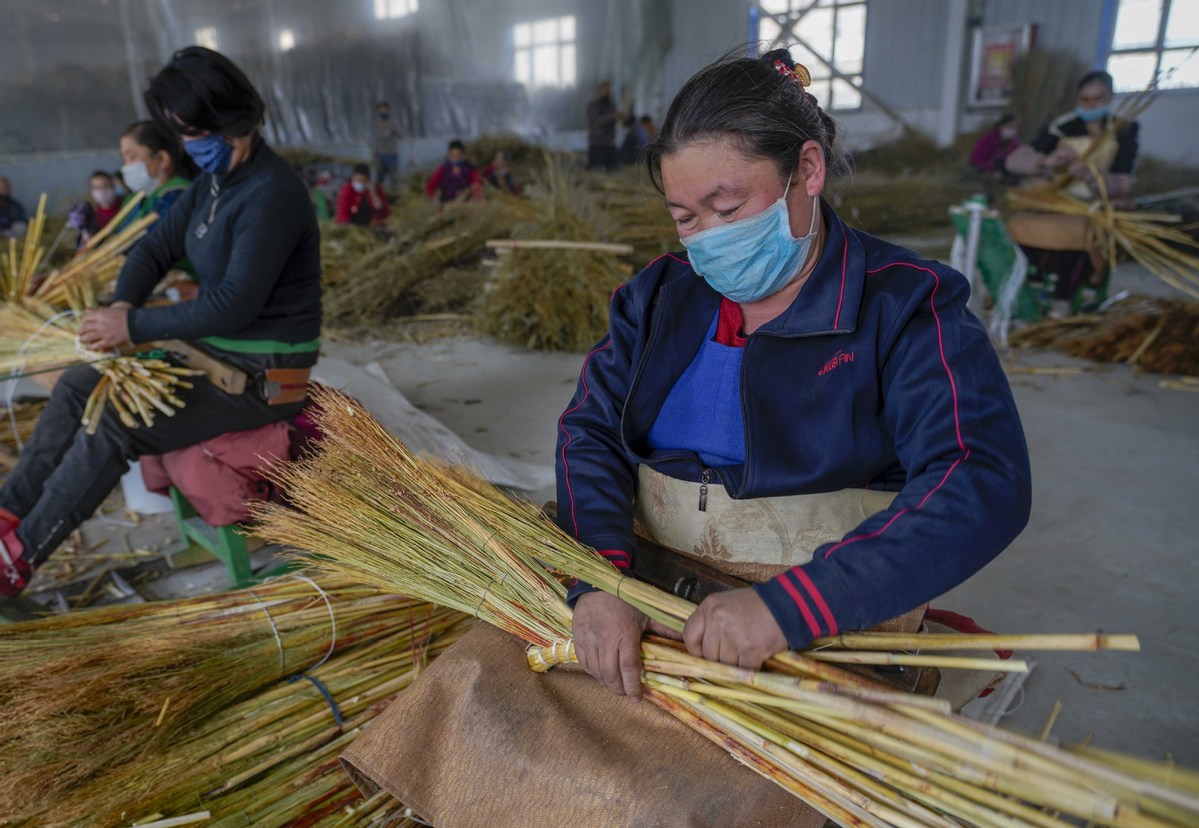 URUMQI-When Uroziali Harsiharbayi first came to Uzunerik village in the Xinjiang Uygur autonomous region in early 2018, his shoes were almost buried in dirt when he stepped onto the main street.
Uzunerik is located in Hotan prefecture's Karakax county, an impoverished area with the largest number of poor residents in Xinjiang. Arable land and other natural resources are scarce, giving the residents limited ways to make a living. In early 2018, more than 60 percent of the 1,900 villagers lived below the national poverty line.
The same year, Uroziali was assigned from Urumqi, the regional capital, to lead the village out of poverty. He realized agriculture and livestock breeding couldn't be supported, so he decided to take advantage of the village's human resources.
After conducting surveys of local grocery stores, Uroziali saw a business opportunity in making brooms.
"Hotan is close to the world's second-largest shifting desert, the Taklimakan Desert, making sweeping a necessity for local people. Good brooms are in huge demand," he said.