Leaving it all on the table
Share - WeChat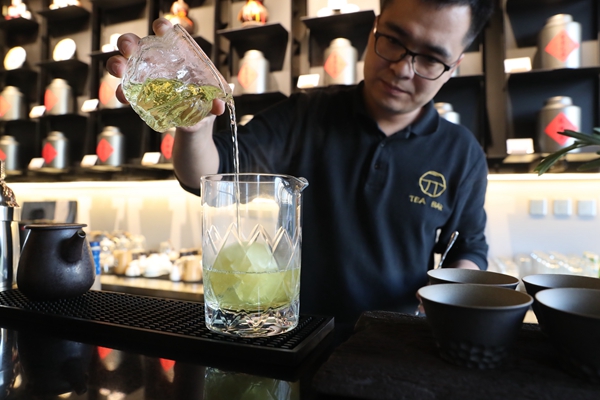 Using peaches from Tangshan, Hebei province, that were fresh of the branch, Chandler Jurinka, 49, co-founder of Beijing-based Slow Boat Brewery, decided to create a new craft beer.
However, one more ingredient was required to perfect the flavor of the beer, so he chose oolong tea.
After a few days of brewing, once the balance of the peach flavor and the tea flavor reaches the point where Jurinka is satisfied, the new Peach Bum Tea Ale is ready to slake the summer thirst of China's beer aficionados.
The combination of peach and oolong is not new for tea lovers and is already an online best-seller among young customers, particularly at this time of year with its sweet, refreshing flavor always proving to be a popular summertime tipple.
Chinese tea has become more than a simple drink, but also an ingredient with many possibilities in food and drinks. In the magic hands of chefs, brewers and bartenders, tea leaves regularly enjoy a new vitality through different forms and presentations.
It's not the first time that Jurinka has incorporated tea into his craft beer. He has also used Yunnan black tea, a variety renowned for its golden leaves and gentle sweetness, to make Tea Clipper wheat beer.