Tech brings more convenience and safety
Share - WeChat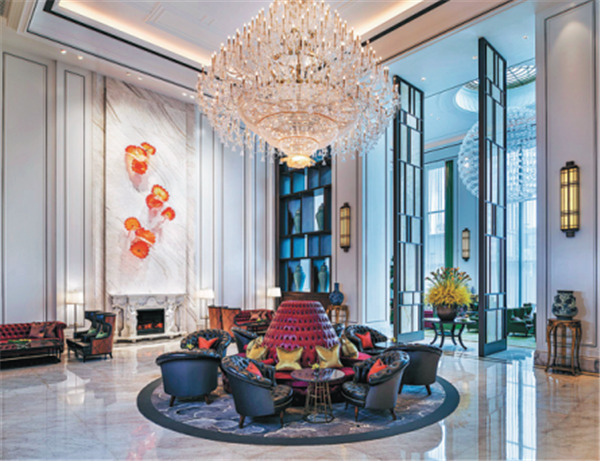 Continual progress in technology is expected to bring more convenience to hotel guests and has helped to create a safer environment in a time of a pandemic, an executive of a premium hotel in Shanghai said.
"The outbreak of COVID-19 has more or less changed people's work and lives and such an effect may last a long time. For the hospitality industry, it also gives us a chance to do something different under an uncertain environment," said Javier Albar, general manager of the St. Regis Shanghai Jing'an. The hotel is situated at the heart of Jing'an district, Shanghai's cultural and business center.
"The well-being of our guests and associates is of utmost importance to us. Maintaining high standards of hygiene is at the core of the hotel at this stage," Albar said.
"We hope that our guests can enjoy our unchanged premium services in a safer hygienic environment," Albar said. He noted that the wide application of technological tools is one of the hotel's measures in such a challenging time.