SMEs must take the digital leap to evolve, experts say
Share - WeChat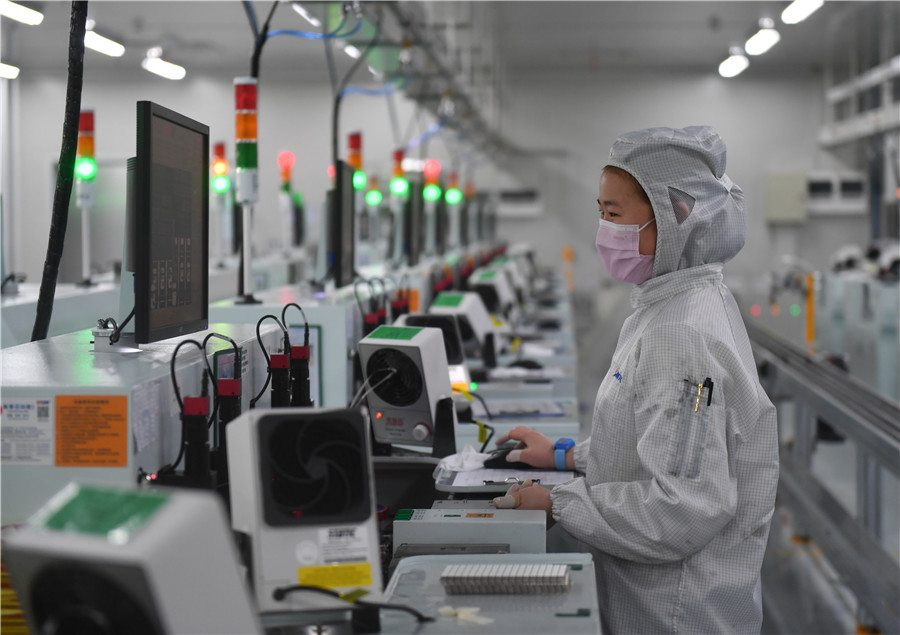 Small and medium-sized enterprises need to accelerate their push for digital transformation to gain key momentum in the market amid mass disruption from the global COVID-19 outbreak, experts and entrepreneurs said.
Huai Jinpeng, executive vice-president of the China Association for Science and Technology and a member of the Chinese Academy of Sciences, said smart technologies such as big data, cloud computing and artificial intelligence are leading to the next round of industrial revolution, offering new growth opportunities for hard-hit SMEs amid the coronavirus pandemic.
"The booming digital economy will not only transform the production and management process, but also become a new driving force to boost economic growth," Huai added. "What's more, digital economic development will inject new impetus into the global economy and help drive the economic recovery in the post-pandemic period."
Huai made the remarks during the Global Digital Economy Summit for Small and Medium Enterprises 2020. The summit was held on Thursday by China Association for Science and Technology.
Chen Liming, chairman of IBM Greater China Group, believed the digital transformation will help SMEs integrate next-generation technologies into their business and make them more competitive in the market.
Zhang Bo, chief technology officer of China's leading ride-hailing giant Didi Chuxing, agreed. "Smart technologies such as AI will change the world in the next 10 years, and tech firms need to seek data-driven growth and create more value for customers."
Powered by AI, Didi claimed it can forecast future demand in advance with 85 percent accuracy. And the company has worked with traffic management authorities, offering more than 2,500 smart traffic lights across over 20 Chinese cities.
After years of development, the digital economy has now become a core driving force behind economic growth, according to a recently released white paper on the development of China's digital economy.
Published by the China Academy of Information and Communications Technology, the report said the added value of China's digital economy reached 35.8 trillion yuan in 2019, accounting for 36.2 percent of the country's GDP.
Looking forward, China will continue to integrate new IT into manufacturing, as it shifts focus to industrial internet and seeks to foster high-quality development, said Wang Peng, assistant professor from Renmin University of China in Beijing.
"More efforts are needed to further deepen reforms and opening-up, promote the free flow of production factors, strengthen basic disciplines, take better care of related researchers and strengthen protection for intellectual property," Wang added.