US coronavirus cases total 3.5 million
Share - WeChat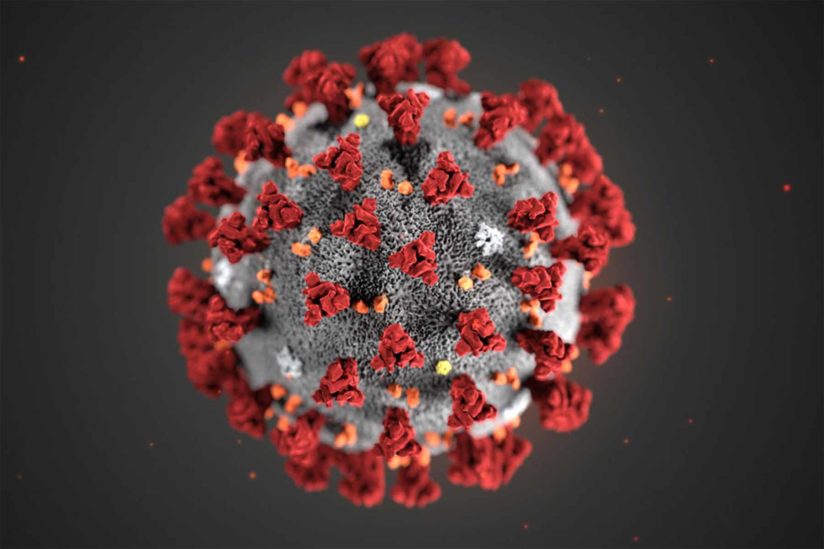 The mounting US novel coronavirus outbreak reached 3.5 million infections on Thursday as 39 states reported increases in the number of new cases, with California, Texas, Florida and Arizona the hottest of the hot spots.
Arizona and Texas were preparing to use or already were using refrigerated trucks as morgues due to surging COVID-19 deaths. Johns Hopkins University reported more than 138,000 total US deaths as of Thursday.
Meanwhile, the Centers for Disease Control and Prevention (CDC) will keep reporting coronavirus data from hospitals after its parent agency — the US Department of Health and Human Services (HHS) — on Thursday backed off ordering hospitals to report their data to a new central database in Washington called HHS Protect run by a private contractor. HHS officials said the new database was necessary to streamline data collection.
The new data-reporting rule issued Wednesday drew criticism and alarm from public health experts who rely on the CDC for data and consider the federal agency an independent source of scientific information.
A new analysis of coronavirus cases from the CDC said that travel bans meant to stop the virus from reaching the US from China and Europe came too late, CNN reported Thursday.
The US restricted travel from China on Feb 2 and from Europe on March 13, but by March 8, the virus was already circulating in New York, the analysis found.
The CDC said the strain of the virus in New York most closely matched the strain circulating in Europe, not China, which President Donald Trump has blamed for not preventing its spread to the US.
In Texas, the city of San Antonio and Bexar County obtained several refrigerated trailers to store bodies until they can be released to funeral homes, said Mario Martinez, assistant director of the city's health department.
Cameron and Hidalgo counties in Texas are sharing a large refrigerated trailer to store bodies of COVID-19 victims because of a lack of space at the morgues.
"I'm pleading with everybody in our neck of the woods, help us do your part. People's lives are at stake — not just the people getting sick but doctors, nurses working to the bone, EMS personnel transporting people," said Cameron County Judge Eddie Trevino Jr to CNN affiliate KVEO.
Arizona's Maricopa County, where Phoenix is located, has the most coronavirus cases in the state. The medical examiner's office has ordered four portable cooling units with additional ones expected in the coming days, said Fields Moseley, a county spokesman. The medical examiner's office morgue held a total of 156 with a surge capacity of just over 200, Moseley said Wednesday.
Florida reported more than 315,000 positive cases statewide on Thursday, an increase of 13,965 from the previous day, according to the state health department. There were a record 156 deaths related to COVID-19 on Thursday, a jump from the previous high of 132 on Tuesday.
More than 50 hospitals have reached capacity in their intensive-care units (ICUs) and show zero beds available, according to data released by the Agency for Health Care Administration (AHCA). Miami Mayor Francis Suarez said hospitals in the city have reached 95 percent capacity.
The rise in coronavirus cases in Florida may force the Republican National Convention to scale back its four days of a planned "celebration" in Jacksonville to just one day, USA Today reported Thursday.
California, with the country's largest population, set two more records Wednesday with highs for hospitalizations and ICU admissions. In Los Angeles County, the public health director warned another stay-at-home order is likely.
"We can't take anything off the table — there's absolutely no certainty of what exactly is going to happen next," said Barbara Ferrer, LA County's public health director.
More than 40 states have mandates on face coverings in public. Arkansas and Colorado issued face-covering orders Thursday, and more businesses started to require face masks, including CVS, Kroger and Target.
In Georgia, Governor Brian Kemp, a Republican, announced Thursday he is suing Atlanta Mayor Keisha Lance Bottoms over the city's mask mandate, which he said violates his emergency orders.
The lawsuit comes one day after Kemp extended his statewide emergency order, adding language that specifically prohibits local governments from mandating masks.
Beside Atlanta, cities in Georgia that had mandated face coverings included Augusta, Savannah, Rome and the governor's hometown of Athens-Clarke County.
The state reported 417 additional hospitalizations Thursday, nearly double Tuesday's total, and is turning the Georgia World Congress Center, a large convention venue in downtown Atlanta, into a potential overflow hospital.
Maryland Governor Larry Hogan, the Republican chairman of the National Governors Association and a frequent Trump critic, on Thursday criticized the president's handling of the pandemic.
In a magazine-length article for The Washington Post titled "Fighting Alone," Hogan wrote: "An undertaking as large as a national testing program required Washington's help. We expected something more than constant heckling from the man who was supposed to be our leader."