Rescuing wildlife during the flood season
Share - WeChat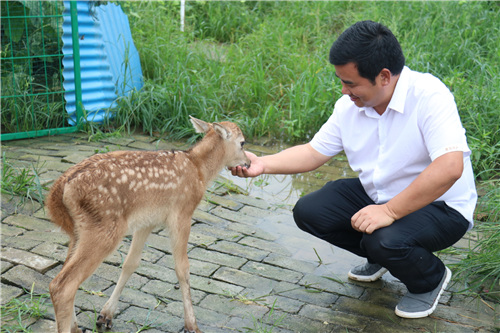 Guoguo, an elk cub, was only five days old when it was found dying in the grass around an embankment of Dongting Lake, the second-largest freshwater lake in Central China, days ago.
Continuous downpours have caused water levels to rise in major rivers and lakes in many parts of the country since the flood season started, posing a threat not only to people's lives and property, but also to wild animals.
On July 5, Yang Xiaoqiang, a worker at the Dongting Lake nature reserve administration in Hunan province, received a phone call from a local resident, reporting the situation of the cub. Yang rushed to the site and brought the elk back to a local elk and bird rescue center. The starving cub drank three bottles of fresh milk quickly.
"It's a young male deer who might lose its mother because of the floods," Yang said.