Out of the bubble
Share - WeChat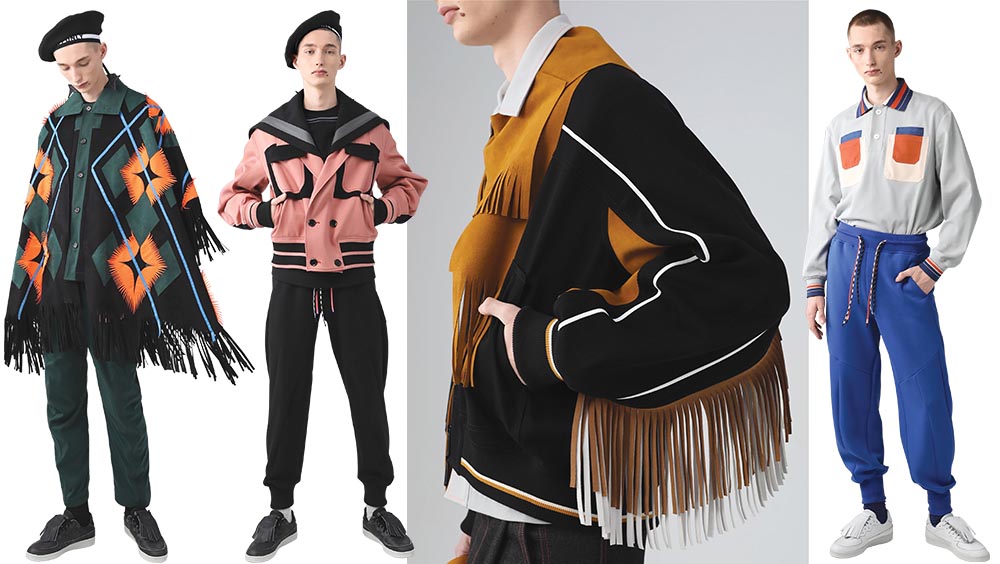 Staffonly is a forward-thinking contemporary menswear label set up in 2015 by two lifelong friends and designers, Shimo Zou and Une Yea, following their respective graduations in London, after which they relocated to Shanghai. The label offers a fresh take on traditional menswear by harnessing sharp concepts, and by incorporating a variety of innovative materials in creating functional and sculpted silhouettes.
In keeping with much of contemporary Chinese fashion design, the brand is eclectic, witty and bold. The Staffonly man the pair design for "always has an abundance of curiosity, a sense of humour", and is willing "to break the rules and explore today's unknown era of the world".
Explain the designers: "Our design team looks into topics and themes relevant to everyone – at least the people in cities of China at the moment. It's about the current lifestyle and thinking bubbles. What we have done is to reflect what we have seen and heard, in our own witty and ironic narrative way."
Such a fluid fashion mindset has seen the accolades flow thick and fast in China's booming fashion market. Part of the Labelhood platform in China, which showcases emerging designers, the brand was most recently selected as one of six finalists for the Business of Fashion China Prize; the label currently sells in prestigious retailers including Lane Crawford, Machine-A, Dover Street Market Beijing and I.T.
Last year, Staffonly collaborated with Japan's Onitsuka Tiger, updating the Serrano sneaker for the 70th anniversary of the sports and fashion brand. Among a series of intriguing design innovations, Zou added buckles on the front of the sneaker, inspired by traditional Chinese robes, for novelty.