Call for uniform treatment of people irrespective of uniform
Share - WeChat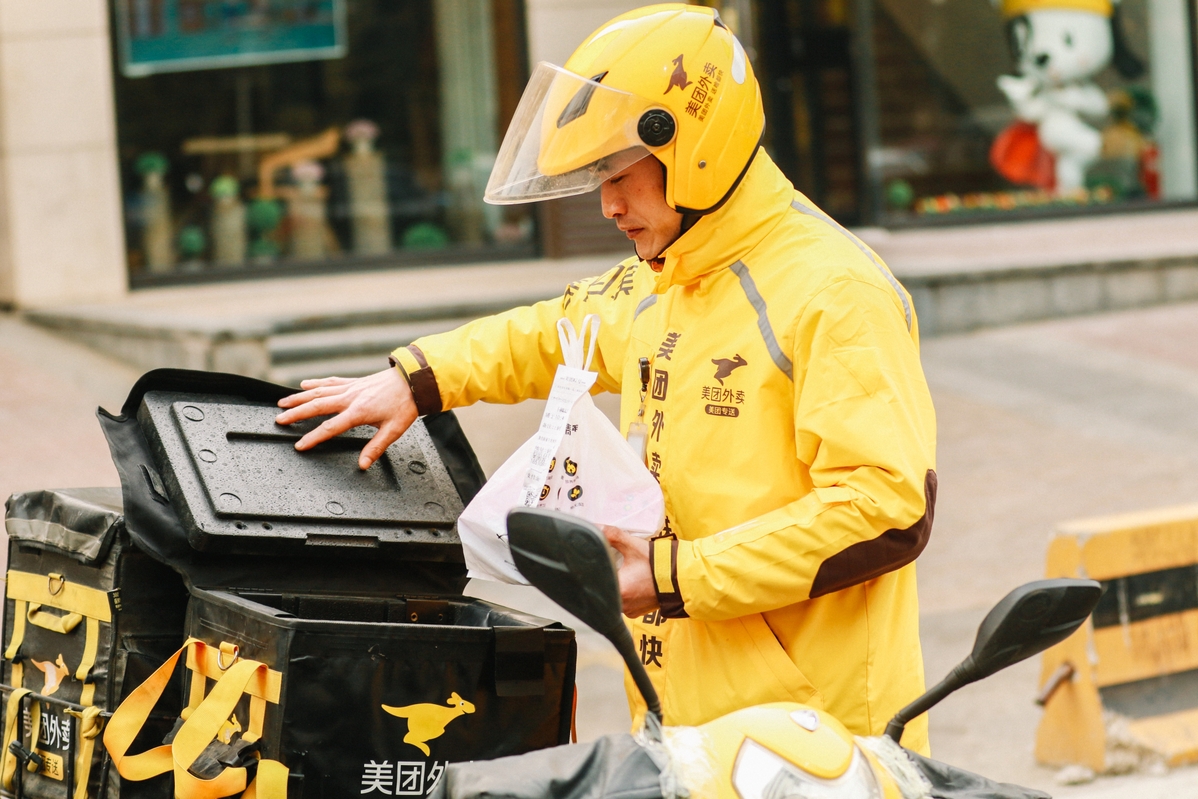 Luxury items shopping mall SKP Beijing was recently in the news for its supposedly discriminatory policy against a food delivery worker.
On Saturday, Caodao, an internet influencer, posted a short video on Weibo showing security staff at the mall prohibiting her from entering the premises because she was wearing a food delivery worker's uniform. The video immediately went viral, with many commenting that the mall had no business prohibiting food delivery workers from entering it.
SKP Beijing used its official Weibo account to respond to the controversy a day later, saying the mall had separate entrances for customers and working personnel, and the mall's regulation demands that food delivery workers use the entrance meant for working personnel. It even said that following the novel coronavirus outbreak, the mall recently changed its policy, asking restaurants on its premises to ferry take-away food to a designated spot from where delivery workers can pick it up.
But Caodao would not accept the mall's explanation, as the security personnel had clearly told the food delivery worker she could not enter the mall wearing a delivery worker's uniform, unless she wore a coat to cover the uniform.
She also expressed her anger in an interview on social media, saying the treatment meted out by SKP Beijing amounted to professional discrimination, as it deprives delivery workers of the right to enter a public space.
Following the novel coronavirus outbreak, many public spaces and communities have tightened regulation for epidemic prevention and control. But epidemic prevention and control should not be an excuse for denying food delivery workers entry into a mall, or for a mall to deny entry to people wearing a uniform. The mall should abide by a promise it made in its statement on Weibo, to open its gates to all customers, irrespective of whether they wear an uniform or not.
Most Viewed in 24 Hours
China Views