Mining old sites
Share - WeChat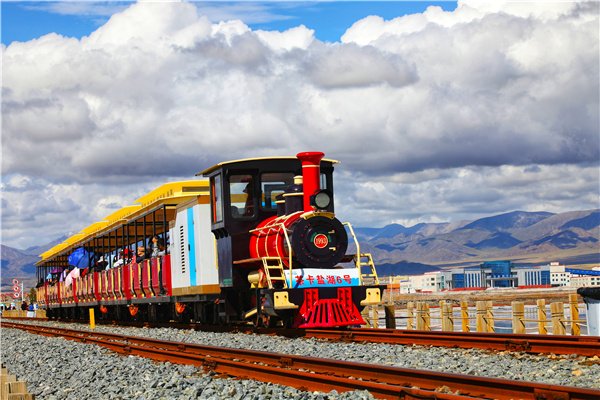 The country is seeking to promote its industrial heritage through tourism.
Past industrial sites have become a hit among tourists in the Xinjiang Uygur autonomous region.
The site of the first oil well in Karamay in the region's north has received about 2,000 visitors a day since June, according to the site's management. Visitors are mostly attracted by big oil-bubble sculptures there and the history of a largescale oil discovery in 1955.
The local government began to develop the site as a scenic spot in 2013 after drilling operations had halted and opened it to the public two years later.
During the roughly 12-hour road trip from Karamay to Hami, where there is an obsolete coal mine, travelers can see old-fashioned steam trains carrying coal along the way.
Developing industrial tourism means turning old factories and mining sites into popular attractions, with new ideas, and such places also offer material for creative cultural products, says Hou Hanmin, a senior official with Xinjiang's government.
An increasing number of domestic travelers, especially those with children, are favoring such sites to relax and learn.
Five central government organs, including the National Development and Reform Commission and the Ministry of Industry and Information Technology, recently issued an implementation plan to boost the protection and use of old industrial sites across the country.