Global trade faces new challenges amid pandemic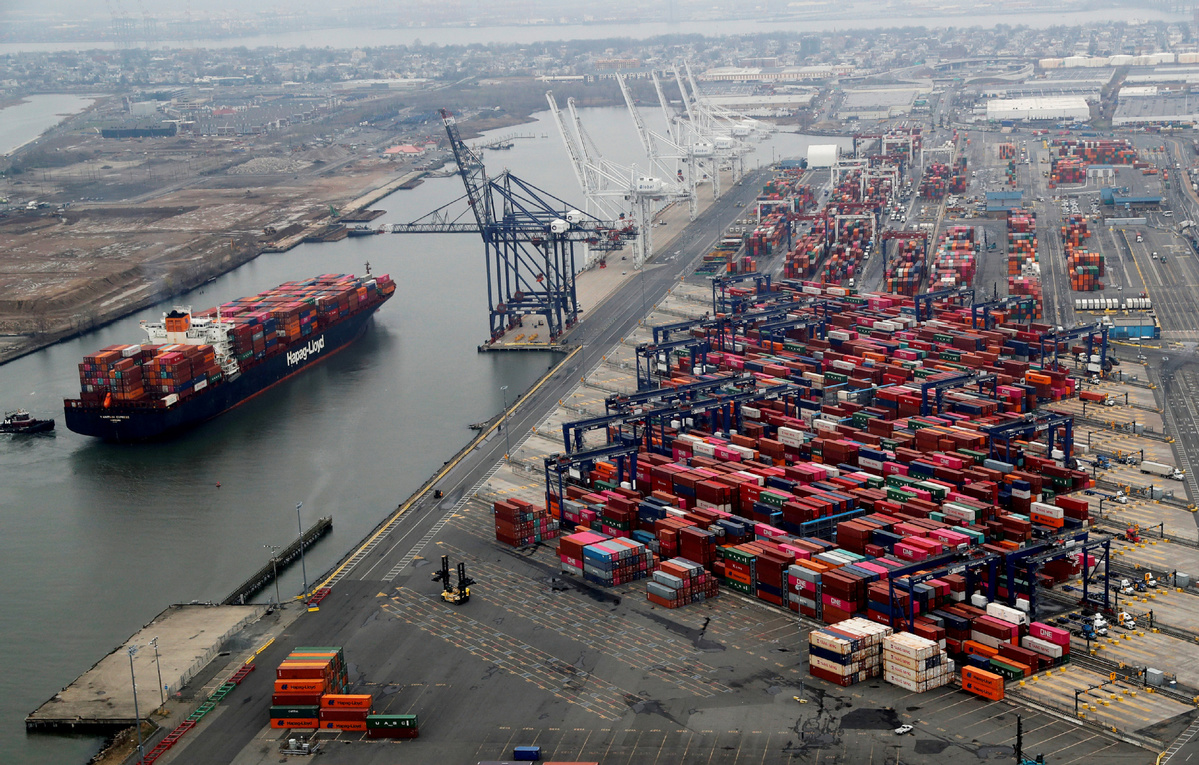 As the new USMCA free trade agreement between the US, Canada and Mexico goes into effect this month, the COVID-19 pandemic raises new challenges to trade due to travel bans, closed borders, disrupted supply chains and export restrictions.
In a time of economic uncertainty, maintaining cooperation between government and the private sector has never been more important, according to officials and businesspeople who spoke recently at this year's annual Toronto-based Collision global virtual technology conference.
Globalization, which hit its peak before the 2008 global financial crisis, never fully recovered, and has been in further decline since the start of the novel coronavirus outbreak.
Ailish Campbell, chief trade commissioner for Global Affairs Canada, a government agency, said the world needs to focus more on common interests than on division, and people need new partnerships.
"For example, how do we create new … bridges to provide medical supplies during the pandemic?" asked Campbell, who helps Canadian firms go global. "I'll say that trade has become more important than ever; we need to secure supply chains."
In early April, while Canada was going full speed to source medical supplies due to the shortage of personal protective equipment (PPE) during the pandemic, a Cargojet plane bearing 75,000 pounds of PPE flying from Shanghai landed in Ontario.
Another cargo plane with 80,000 pounds of PPE arrived in Alberta. The planes helped deliver medical supplies from China to front-line workers.
"We have been tireless in building supply-chain linkages every day, whether it is China, India, Malaysia or the US. All of us are in partnerships, and we feel that we are involved in this conversation, instead of being only trapped inside of a local conversation," Campbell said.
In May, Canada's National Research Council began collaborating with China's CanSino Biologics to advance the bioprocessing and clinical development of a vaccine candidate to combat the novel coronavirus, one of only a handful of vaccine candidates in human clinical trials in the world.
"How governments open up to innovators, to startups, scientists, technologists and large companies like us is very important," said David Wallerstein, chief exploration officer for China's Tencent Holdings, whose mission is to find so-called "moonshot" investments that could lead to big payoffs down the road. "They should be not only open to getting help, but also be open to doing that internationally."
"We have been very focused on deep tech and breakthrough technology innovations," said Wallerstein. "Through this pandemic, we've come to really appreciate the innovations in telecommunications like Zoom. We should embrace innovation, because we never know how it can be a major game-changer for us in unintended ways."