Country to remain competitive supply chain choice for overseas firms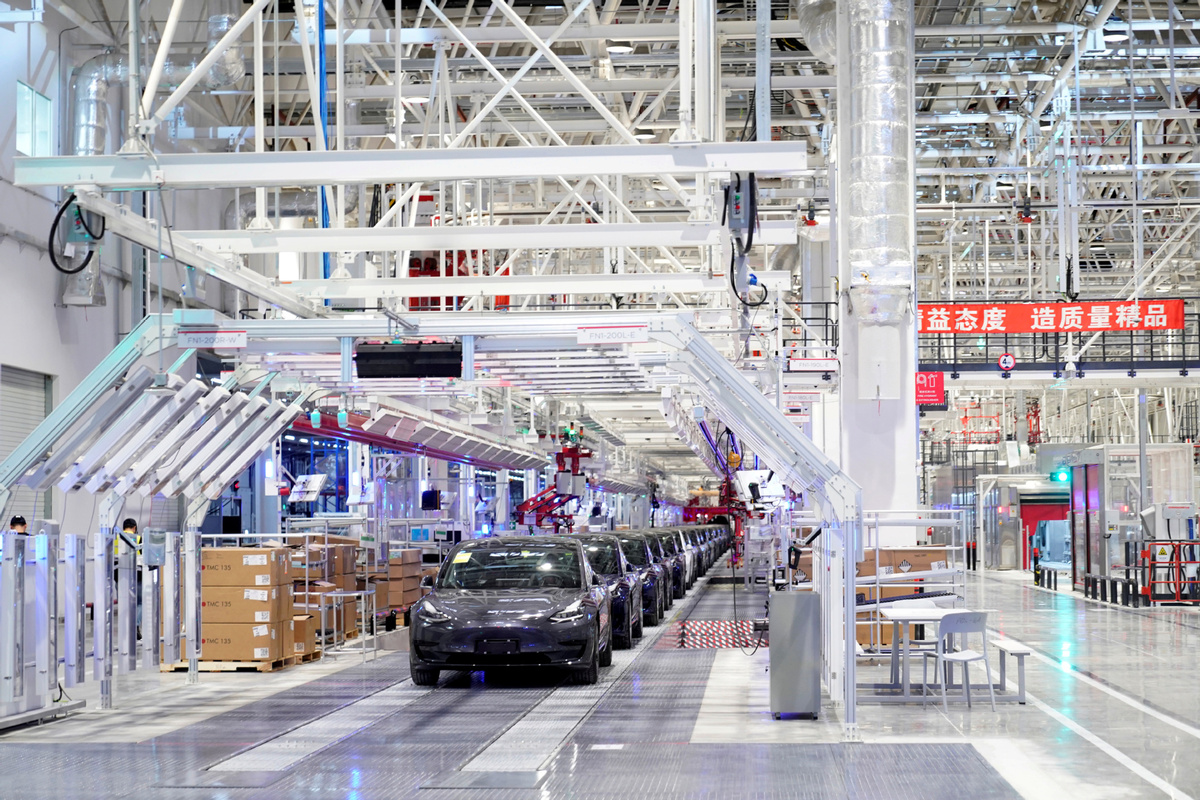 China will remain a competitive supply chain choice for foreign firms as it has a broad spectrum of strong upstream suppliers and downstream clients, said government officials and business leaders.
Apart from having supply chains that are reliable and relatively less vulnerable to disruptions, China enjoys the advantages of economies of scale and competitive labor costs, which make supply chains in China scalable, extendable and cost effective, said Wang Shouwen, vice-minister of commerce.
"Some people say that the COVID-19 pandemic is a wake-up call for foreign-invested enterprises in China, and maybe it's time to move out. I'm not worried very much about it because among all the foreign-invested enterprises in China, around 91 percent of them are focused on China's domestic market," Wang said.
With regard to export-oriented foreign firms, Wang said he is confident that China will remain an attractive location for foreign direct investment as there are few countries in the world that can match China in terms of competitiveness.
For instance, Apple Inc has a number of production facilities in China that produce iPhones. Its supply chain in China has been resilient, experiencing only a few hiccups during the pandemic. Another example is Tesla Inc's plant in Shanghai. It has been running well with only a few days of downtime caused by the contagion.
Thanks to the nation's ongoing recovery from the epidemic, China saw FDI growth in the nonfinancial sector jump on a yearly basis by 11.8 percent in April and 7.5 percent in May, justifying global investors' confidence in the market, the Ministry of Commerce said.
Information services saw a 42.3 percent year-on-year growth in FDI flows between January and May, while e-commerce businesses notched up gains of 67.9 percent on a yearly basis. The innovation and design sector was another major gainer with a 49.8-percent growth in FDI flows on a yearly basis.
Attracted by China's huge domestic market, complete supply chain and development areas such as new infrastructure and the Hainan Free Trade Port, some of the world's biggest corporate names such as Walmart, BASF, BP, LG, Nestle, Coca-Cola, Starbucks, Volkswagen and Tesla have all renewed their commitment to China by expanding their operations nationwide this year.
As the world of commerce was temporarily paused due to COVID-19, Lothar Herrmann, president and CEO of Siemens AG China, believes that the digitalization trend has been fast forwarded. Innovation, in particular, has become a decisive factor for countries to lead and win in the digital age.
He said China's new infrastructure development, with digitalization and innovation at its core, represents this promising future. For the short term, investments in this area will provide fresh impetus for post-contagion economic growth in the country, and a new round of market opportunities will therefore emerge for related businesses.
Mark Dorn, president for Asia-Pacific at Henkel Corp, a German chemical and consumer goods company, said the company is pleased to see a slew of supportive policies having been issued by the Chinese government to boost consumption growth and energize the market, as well as eased corporate burdens thanks to tax breaks and social insurance waivers.
These measures, alongside existing efforts by the government to stabilize foreign trade and welcome international investment, will have the effect of creating an even stronger business environment, Dorn said.
In addition, in terms of logistics-a critical part of the safety of supply chains-China is well connected to the rest of the world by rail, air and sea, said Zong Changqing, director-general of the department of foreign investment administration under the Ministry of Commerce.
To maintain solid economic fundamentals, the government has emphasized the importance of focusing on the "six priorities" of safeguarding employment, people's livelihoods, the development of market entities, food and energy security, the stable operation of industrial and supply chains and the smooth functioning of society.