Italy eyes measures to tap down COVID-19 hotspots, overall situation continues to improve
Share - WeChat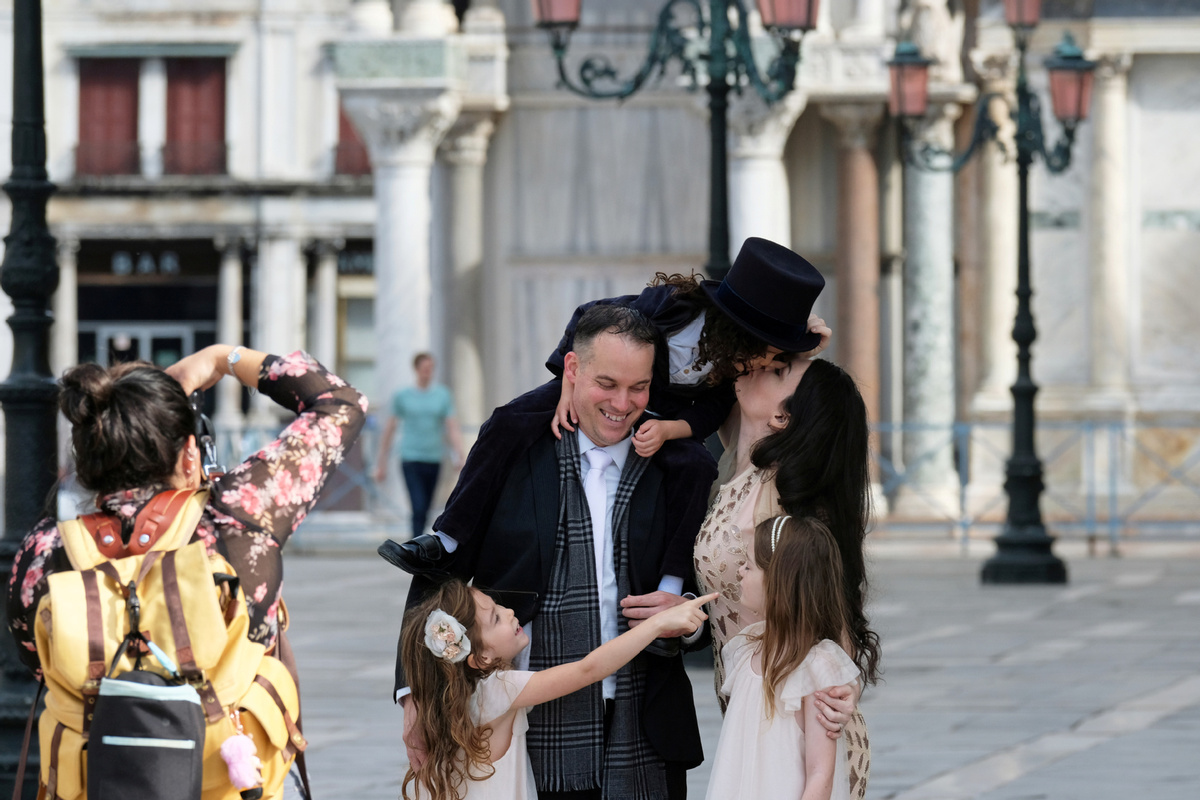 ROME - Worries of a potential new but limited wave of coronavirus infections are on the rise in Italy, even as official data showed that on a national level the infection rate has slowed to a trickle.
According to data from the Italian Ministry of Health, the country on Sunday reported 192 new cases of COVID-19, the disease caused by the coronavirus. The figure, down from 235 a day earlier, marks the 17th consecutive day with fewer than 300 new cases. New cases in Italy peaked at more than 6,000 a day in late March.
The ministry also reported just 7 COVID-19 deaths in the last 24 hours, the third time in ten days the national death toll is in single digits, and the 36th consecutive day the number remains under 100.
Total coronavirus hospitalizations (945, up from 940) and the number of patients in intensive-care units (74, up from 71) rose slightly over the past day. But those figures were still broadly trending downward in recent weeks.
There were 14,642 active cases in the country as of Sunday, 21 more than on Saturday, while 164 people were newly declared recovered from the virus, bringing that total to 192,108.
NEW HOTSPOTS
A recent cluster of new cases in Veneto has raised eyebrows. The region, which includes the canal city of Venice, was one of Italy's earliest coronavirus hotspots, but in recent months it was hailed as a success story for limiting the spread of the virus more than other parts of the country.
The number of new cases in Veneto remained relatively low -- the ministry reported eight new cases between Saturday and Sunday -- but the contagion rate has spiked from 0.43 to 1.63 over the last week, according to multiple news reports.
According to regional president Luca Zaia, at least some of the cases stem from a businessman who returned to Italy from Serbia with COVID-19 symptoms. That man infected at least five people and forced another 89 into quarantine.
On Saturday, Zaia said he was prepared to dramatically tighten lockdown measures in the region if needed. He said he would wait for an updated report on the situation on Monday before deciding what steps to take.
Corriere della Sera, Italy's largest newspaper, reported Saturday there are about 20 small, isolated hotspots across Italy that officials are keeping an eye on. At least five have resulted in localized lockdown measures.
The most serious is in the northern province of Mantova -- halfway between Milan and Venice -- where 68 cases have been reported, with two patients in a hospital intensive-care unit. All the cases are directly or indirectly tied to a group of workers in a slaughterhouse.
CALL FOR MEASURES
As the situation develops, lawmakers from at least four of Italy's 20 regions called on the government to conduct stricter controls on arrivals from other countries in order to prevent cases like the one in Veneto from being repeated.
On Italy's island region of Sardinia, local officials took those matters into their own hands. It was revealed Saturday that 11 travelers, including five from the United States, were not allowed to disembark in Sardinia after flying in from Colorado.
Starting July 1, the European Union opened its borders to travelers from some third countries where the coronavirus outbreak is considered to be under control. Not on the list are travelers from the United States.
Italian Minister of Health Roberto Speranza on Sunday warned those who spread the virus by not respecting health rules could face sanctions and jail time.
"We all have to understand the virus is still circulating," Speranza said, according to media reports. "As long as this is the case, we cannot think the danger is behind us. We are working every day to assure we do not return to the level of suffering we saw in March."
"Today if a person is positive [for the virus] and does not remain in isolation, that person can face from 3 to 18 months in prison and a fine of up to 5,000 euros (5,600 U.S. dollars)," the minister said.