National Gallery among first London museums to reopen after coronavirus closure
Share - WeChat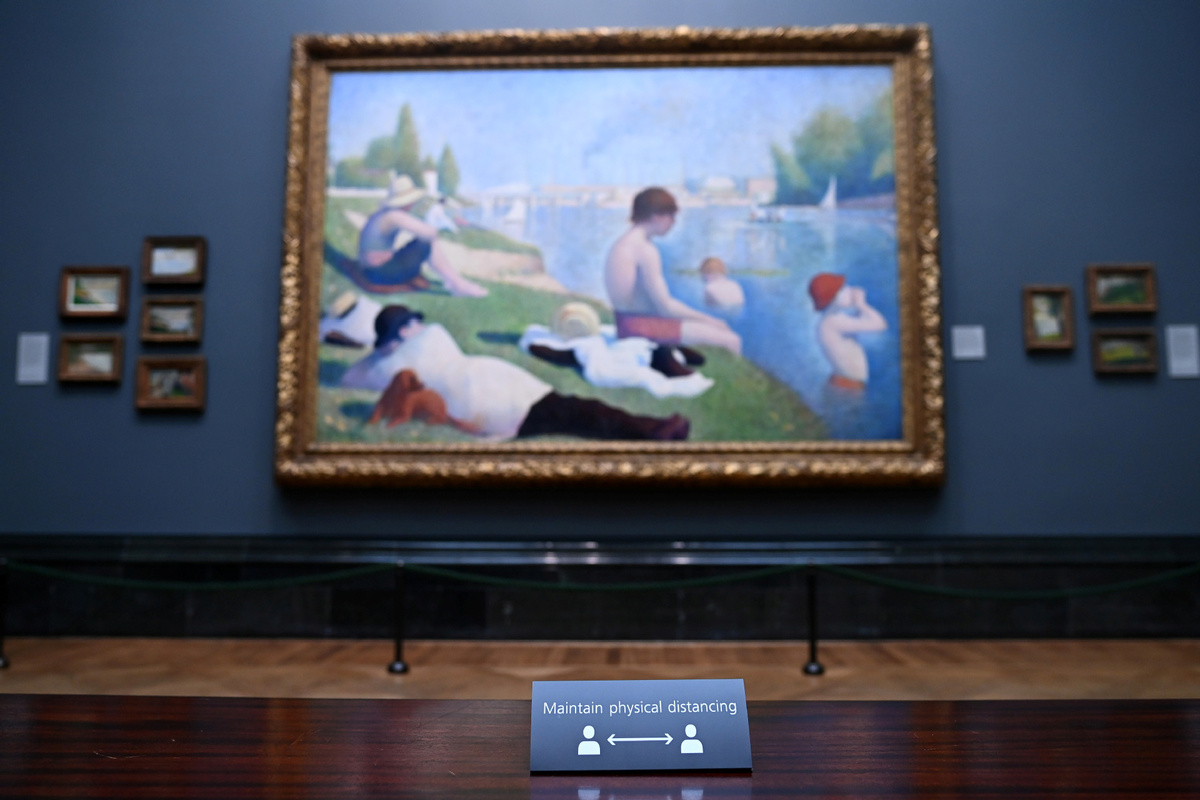 LONDON -- As Britain further eases the coronavirus lockdown, the National Gallery said Tuesday that it will be first major London museum to reopen early next month after its unprecedented closure since March.
When the gallery reopens on July 8, visitors will need to book tickets in advance, and will be asked to wear face masks and stay two meters apart, the gallery said.
Opening hours will be reduced from eight to five hours a day (ten hours on Fridays) and it will get only a small proportion of its normal visitors, it added.
The gallery will have been closed for an unprecedented 111 days, after shutting its doors on March 18.
A National Gallery spokeswoman said the shorter opening hours are to "minimize the health risk to visitors and staff who might otherwise have to travel on public transport at peak periods, when non-essential travel is discouraged."
Last July and August, the gallery had nearly 19,000 visitors a day, but with social distancing and the loss of the tourist market, most British national museums are now expecting only around a quarter of their normal visitor numbers.
The National Gallery, located in Trafalgar Square in central London, houses a collection of more than 2,300 paintings dating from the mid-13th century to 1900. Founded in 1824, it was ranked seventh in the world on the List of most visited art museums in 2019.
Other British national museums have also planed to reopen in the next few weeks, with Tate Modern, Tate Britain, and other Tate galleries now due to follow on July 27.
The British Royal Academy announced its plan on Tuesday to reopen from July 9, with face masks compulsory. The Barbican gallery will open on July 13.