When the water is clean, this plant blossoms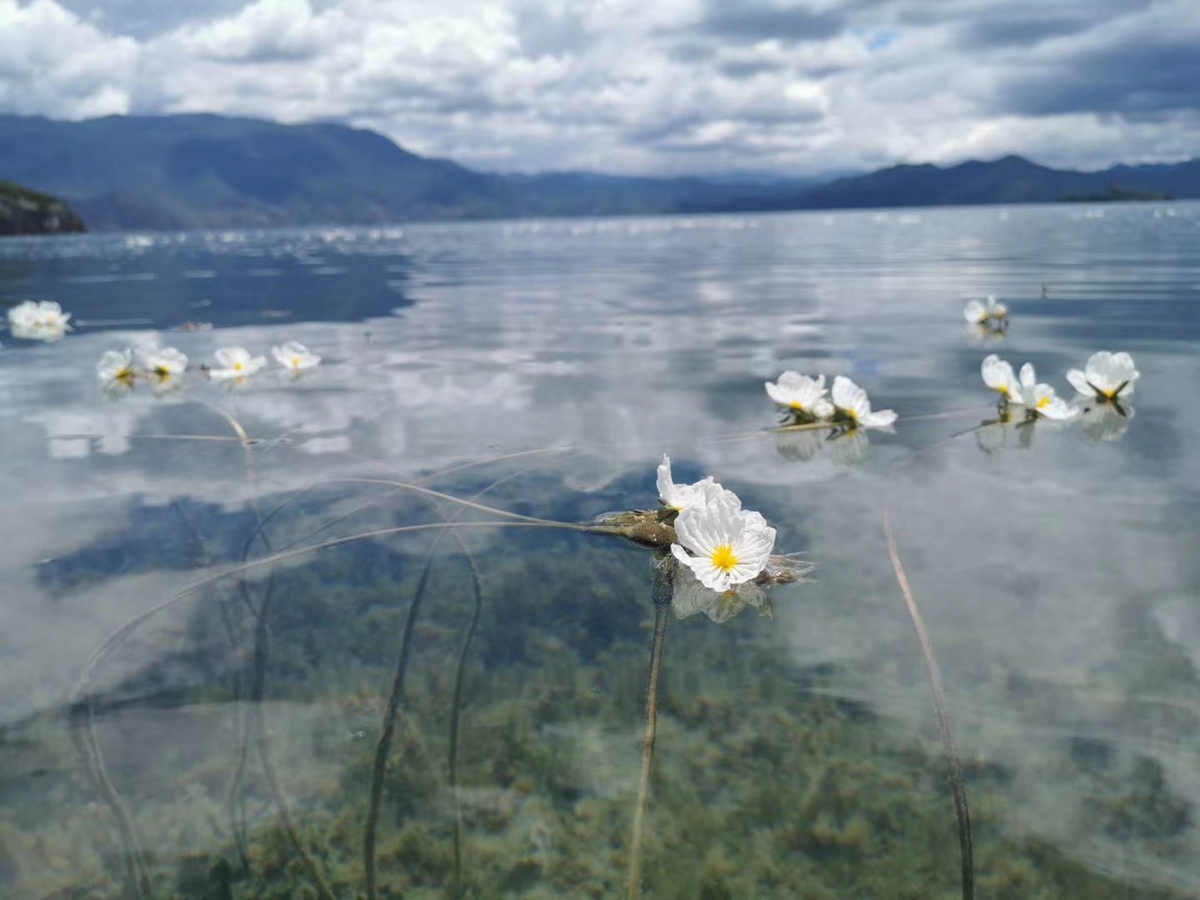 Lugu Lake in Lijiang, Yunnan province, became even more beautiful and charming recently as a large number of Ottelia acuminata, an edible aquatic plant, reached full bloom on the water's surface.
Many tourists can be seen arriving every day at the lake in the ancient city of Lijiang to enjoy the flowers rippling with the waves.
Ottelia acuminata, a water species endemic to southwest China, is usually in full bloom on Lugu Lake between May and October, attracting a large number of tourists from home and abroad.
It requires harsh growth conditions, but the water must be clear. Growth will be affected even if the water is only lightly polluted, or if fertilizer has run into the lake from farmland.