Insufficient demand now biggest challenge facing business vitality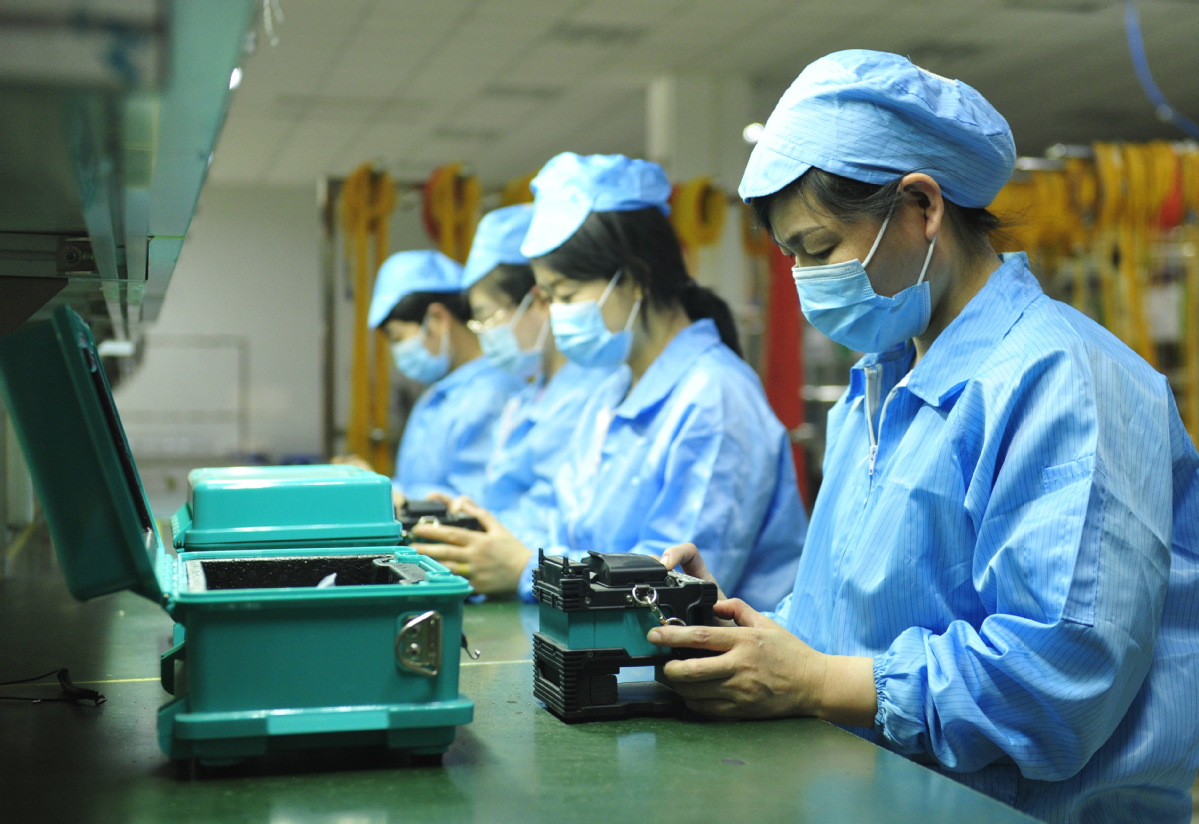 The recovery of the Chinese economy from the COVID-19 pandemic has entered a new stage as boosting market demand has replaced supply-side support as the top policy priority.
As the government pushes business resumption and policy assistance to help market entities overcome difficulties, China's economy has rebounded at a faster-than-expected speed from the impact of the novel coronavirus contagion.
More than 99 percent of large enterprises and projects had resumed operations as of the beginning of June. About 91 percent of small and medium-sized enterprises had also resumed business activities as of late May, said the Ministry of Industry and Information Technology.
Industrial output increased by 4.4 percent year-on-year in May, close to the 5 percent seen a year earlier, while the service production index returned to positive territory in May for the first time since the outbreak of the contagion, up 1 percent on a yearly basis.
However, despite the rally in economic indicators, they have not reached pre-pandemic levels. As for capacity utilization, 15 percent of industrial firms and 30 percent of service providers above a designated scale operated at less than half of capacity as of late May.
The recovery in capacity utilization of many service providers has basically come to a standstill due to the lack of market demand.
Behind this phenomenon is the problem that as supply-side indicators recovered briskly under administrative pushes for work resumption, the restoration of demand has lagged behind. The gap between supply and demand has not narrowed but has instead continuously expanded amid the return of economic activity.
The nominal GDP growth rate for May was a 2.2 percent year-on-year when calculated by supply-side indicators, but a negative 1.6 percent when calculated by demand-side indicators.
The difference between the nominal economic growth rate based on supply versus demand was hence 3.8 percentage points in May. By contrast, the difference was only 1.7 percentage points in April and 1 percentage point in the first quarter.
In other words, the difference has expanded as the resumption of work and business deepened. This is because the policy package aimed at keeping enterprises afloat has shielded the fundamentals of production from systemic damage during the economic standstill and therefore led to a rebound in supply capacity.
Demand, however, has been systemically hurt by the uncertainties surrounding the pandemic, the decline in personal income and other factors. Such damage is hard to overcome in a short period, even with policy assistance.
The business resumption rate of over 90 percent and the expanding gap between supply and demand indicate that the government-led economic activity restoration has essentially run its course.
Sticking to the old path could result in a new round of shutdowns and even layoffs as the supply-demand gap is further enlarged. Capacity utilization can only be raised sustainably when there is adequate market demand.