Mountain concert expected to be height of entertainment
Share - WeChat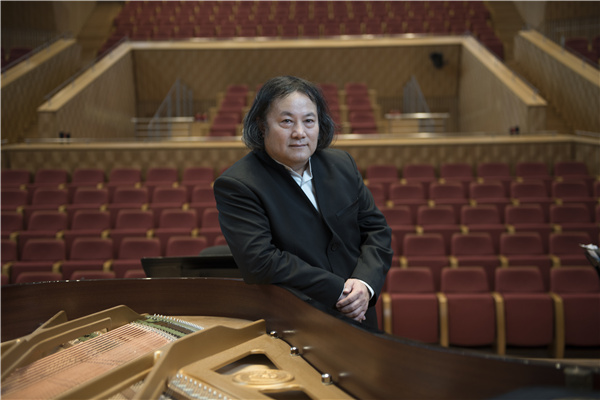 Graduating from the Shanghai Conservatory of Music with a master's degree in 2011, Sun, who is also a pianist, has been teaching at the university's conducting department since then. He has adapted lots of music pieces both from China and from the West, including Chinese folk songs, Jasmine Flower and Lion Dance, both staged at the Palace of Versailles in 2014 during a concert marking the 50th anniversary of the establishment of diplomatic relations between China and France.
"I have done lots of adaptations which mix Chinese and Western music pieces together. I used to combine two different music styles and minimize their differences. But now, I want to present their differences and to showcase their own styles," says Sun, adding that Western classical music is based on beat while the high-pitched and powerful Huayin Laoqiang is centered on the rhythm of local dialect. "The musicians of the orchestra and chorus look at the conductor but musicians of Huayin Laoqiang don't have to look at the conductor. They have their own rhythm."
Other music pieces to be staged during the concert will include Chinese composer Zhao Jiping's Symphony No 1, Beethoven's Egmont Overture and composer Tan Dun's violin concerto for Chinese director Zhang Yimou's film Hero.
Founded in 2012, the orchestra has recruited musicians from around the country, mostly younger than 30.
It's not the first time that the Xi'an Symphony Orchestra performed outside concert halls. They've played at various locations in Xi'an, including the Shaanxi History Museum and the Emperor Qinshihuang's Mausoleum Site Museum.
Cao says that the Xi'an Symphony Orchestra has been finding creative ways to engage with their audience amid the COVID-19 pandemic. Since Feb 21, the orchestra chorus has presented about 80 shows through live streaming and the symphony orchestra has performed 11 online shows. The shows have attracted more than 23 million viewers.