Crisis as opportunity
Share - WeChat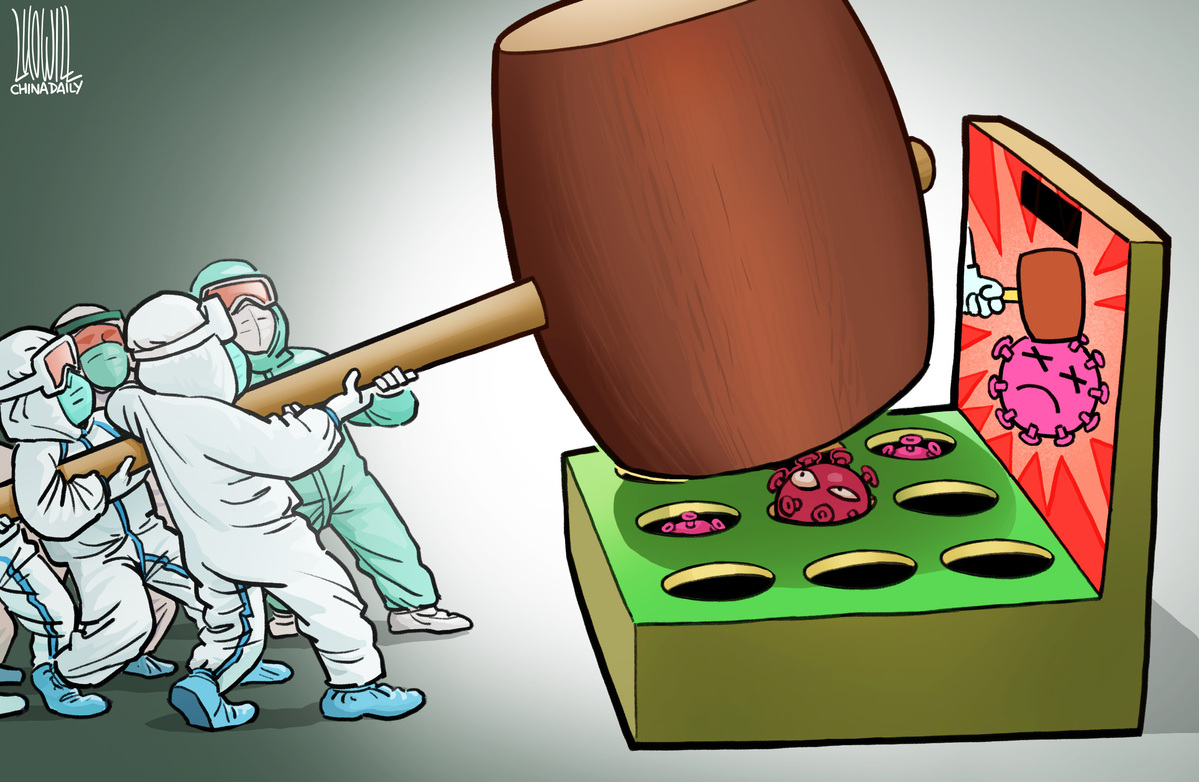 There is much to worry about in the world today.
The COVID-19 virus is a pandemic and has sent a health and economic tsunami across the globe. This tragedy struck in the heat of trade tensions between China and the US and the run-up to the US presidential election. This timing has compounded the truth-telling and has resulted in a tit-for- tat blame game between the two largest economies and superpowers in the world today.
The Chinese word for "crisis" consists of two characters meaning "danger" and "opportunity". With the emergence of the novel coronavirus, we face both today. America and China have the opportunity to choose an unexpected path that is more about addition and multiplication and less about division and subtraction.
The China-US relationship is the most important bilateral relationship on the planet. All major work issues intersect at the corner of Beijing and Washington, DC. How our respective leaders address these issues will impact the people of China, the US and all of humanity.
The virus has spilled across the globe, bringing fear with it as the virus takes its toll both physically, economically and psychologically.
There is far too much finger-pointing currently between our two nations and much more effort should be focused on combating the pandemic and the global economic pain it has unleashed. Sadly, this is not the case. This should worry all thinking people across the globe.
I implore our respective leaders to stop the blame game and concentrate our collective efforts on finding ways that the COVID-19 crisis can help reshape the China-US relationship and our collaboration and cooperation in a way that will add value and make a difference for us all.
In a rational world, such a crisis might drive us to all work together. In this time of peril, building bridges is better than erecting walls or digging moats.
Seek win-win solutions
Nationalist pride about who is right and who is wrong is being used to deflect both governments' initial botched efforts at combatting the virus onto each other. Blame is neither a strategy or plan that is helping anyone at this time. This game, where one nation must be up while the other is down, is not helping combat the virus or its effects on the global economy. Stop it!
The world needs China and America to come together to defeat this international scourge.
It was not one lone decision that allowed this virus to get out of hand and silently spread around the world and back again. I suspect we will see the tyranny of small and large decisions, both in the US and China, that will add up to monumental and deadly consequences on a global scale. Now is the time for cooperation to find global solutions.
It would be wise for both countries to stop the blame game and nationalistic rhetoric that is harming us all. When China and America cooperate and seek win-win relations, the world is better off for it with a stabilized global order.
Action not rhetoric
Presidents Trump and Xi should call other world leaders to a summit and forge a plan forward that can lift all boats. Should both leaders act more like giraffes as opposed to turtles, sticking their necks out to manage this crisis, mobilize the world, and fashion win-win domestic and global solutions to the issue, then the two might well earn the equivalent of a 21st century "Nixon goes to China" moment, potentially winning a joint Nobel Peace Prize.
We should follow Deng Xiaoping's cautionary words of "crossing the river by feeling for the stones," working together like never before to turn the COVID-19 lemon into lemonade.
A crisis is a terrible thing to waste. Imagine a crisis that produces an opportunity to develop a world that is not a zero-sum game, but instead a shared vision and common agenda for all humanity. Imagine the possibilities that await our world if we could collectively seize the moment.
Together we are truly better.
Let's work together to build up our respective nations and the world post-COVID-19.
The author has a lifelong interest in China sparked by a fourth grade teacher. He has an eclectic career in education, business and healthcare, and has worked for over four decades to build educational, economic and cultural bridges between the US and China.
This column was adapted from articles Watkins has penned for CHINA US Focus.https://www.chinausfocus.com/author/84/tom-watkins.html.
The opinions expressed here are those of the writers and do not necessarily represent the views of China Daily and China Daily website.
Most Viewed in 24 Hours
China Views