Suspect traces in Barcelona water samples from March 2019
Share - WeChat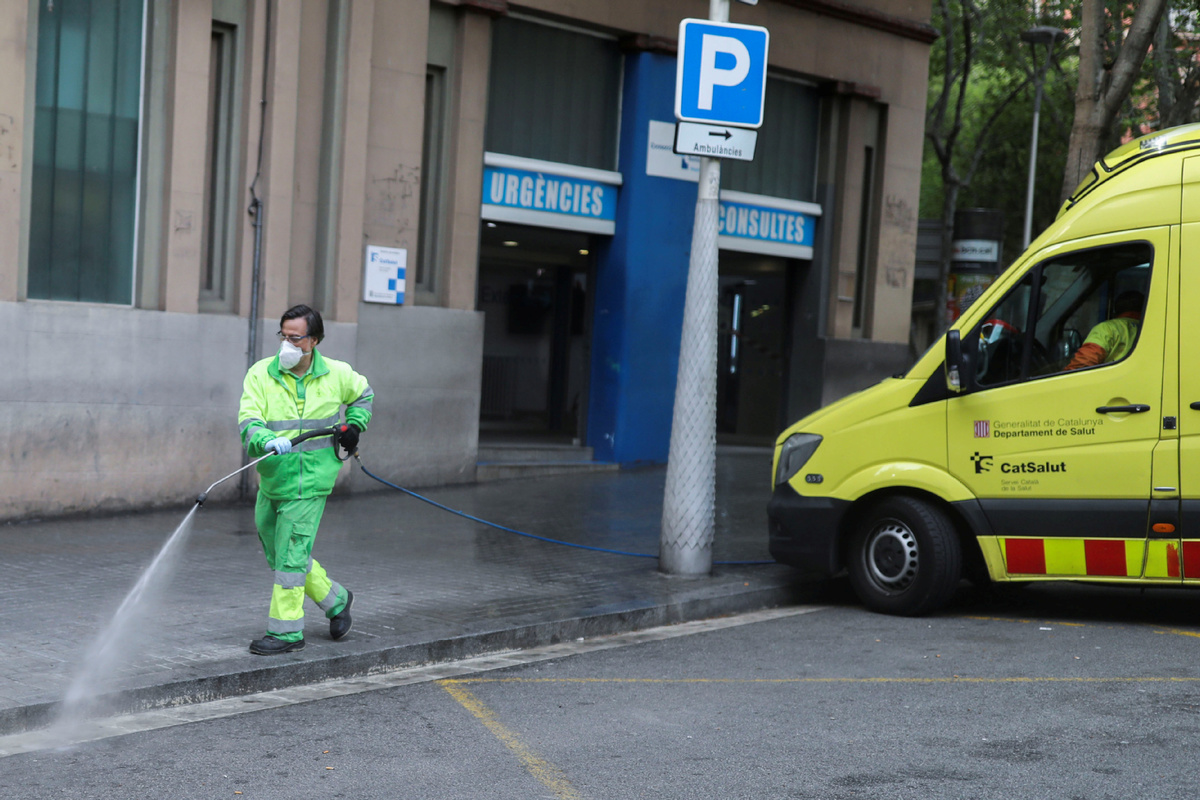 Researchers at the University of Barcelona say they have detected the presence of the novel coronavirus in waste water samples collected in Barcelona on March 12, 2019.
"These results, sent to a high impact journal and published in the archive medRxiv, suggest the infection was present before knowing about any case of COVID-19 in any part of the world," the researchers said.
The study was led by researchers from the Enteric Virus Laboratory of the University of Barcelona in collaboration with the public-private company Aigues de Barcelona, which is responsible for managing the water cycle in Barcelona's metropolitan area, they said.
"Although COVID-19 is a respiratory disease, researchers proved there were large quantities of the coronavirus genome in the excrement that reached the wastewater. This situation makes wastewater-based epidemiology a potential tool for early detection of the circulation of the virus among the population," the researchers said.
Since April 13 this year, the researchers have analyzed the samples from Barcelona's two major water treatment plants.
"The levels of the SARS-CoV-2 (or novel coronavirus) genome coincided with the evolution of COVID-19 cases in the population," Albert Bosch, professor at the Faculty of Biology of the University of Barcelona and coordinator of the study, said.
During systematic sampling, the researchers analyzed frozen samples from the previous month, which revealed the novel coronavirus genome between early January and early March this year.
The findings brought forward the date of the coronavirus' arrival in Spain-the presence of the virus was first detected on Jan 15, 41 days before the official announcement of the first case of COVID-19 on Feb 25, the researchers said.
These results encouraged researchers to analyze frozen samples taken between January 2018 and December 2019, which led to "the shocking results of the presence of the SARS-CoV-2 genome in March 2019," they said.
Another study, by the National Institute of Health in Italy found that the coronavirus had been circulating in Italy's wastewater as far back as last December.
"Traces of the SARS-CoV-2 virus were present in the wastewater in (the northern cities of) Milan and Turin in December 2019," the researchers said.
Xinhua - Agencies