COVID-19 spike hits most western states of US after reopening
Share - WeChat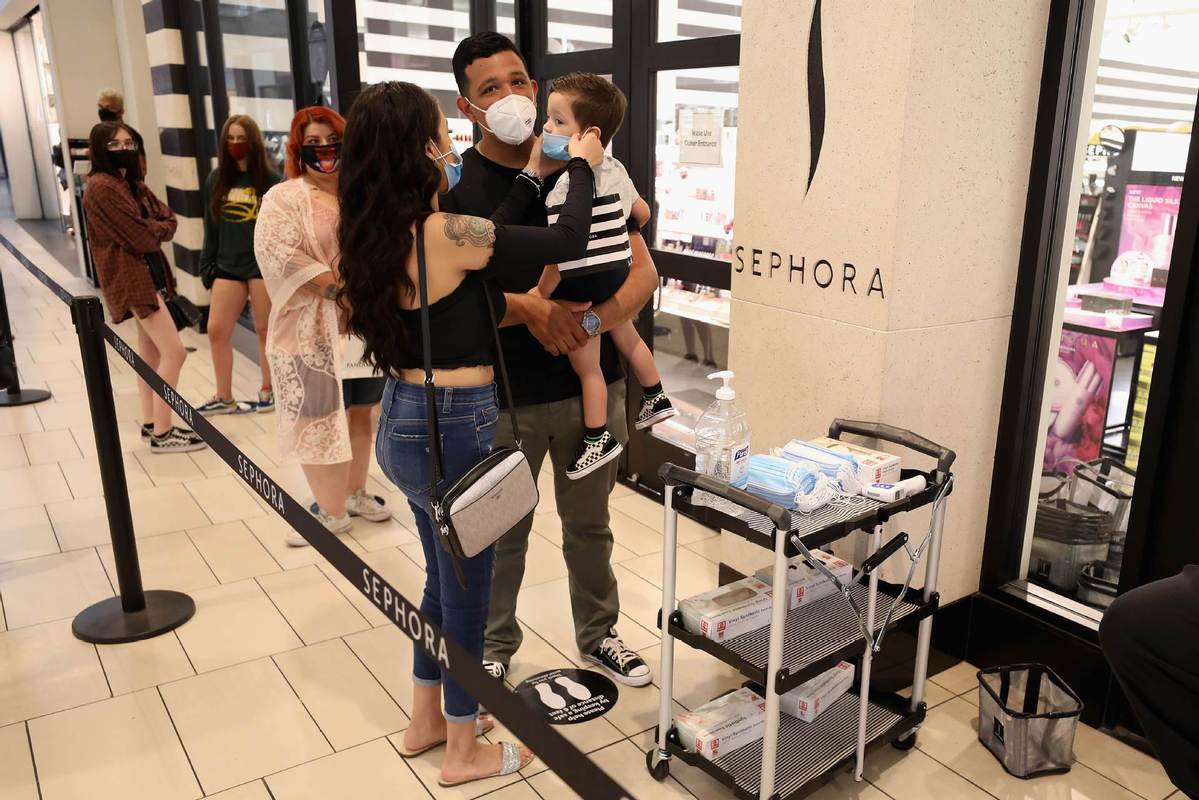 DENVER, the United States - The western state of Utah mandated wearing masks for the first time this weekend, as a host of remote western areas in the United States responded aggressively toward record numbers of new COVID-19 cases after reopening.
Across the region, from Arizona to Montana and Idaho, many restaurants - open since the beginning of June - were closing again, as cases of the virus jumped and hospitals filled with infected people.
Arizona state health officials reported a new single-day record of 3,858 new coronavirus cases Sunday morning. Confirmed cases went up to 73,908.
Since June 2, the positivity rate in the Grand Canyon State has spiked back up from 5.7 percent to 9.6 percent, According to the state's data dashboard updated Sunday.
"Arizona is now one of the worst coronavirus hotspots anywhere in the world. Per capita cases in the state are outpacing every country in Europe," Fox News noted Friday and one day earlier, Arizona Governor Doug Ducey warned at a press conference Arizona's first wave of the virus had arrived.
In Utah, according to the latest data released by the state's Department of Health on Sunday, 472 confirmed cases were added in the previous 24 hours, pushing the number of lab-confirmed infections up to 21,100.
This figure doubled the number of cases in less than a month.
Some 328,449 people have been tested for COVID-19 in Utah. The newly reported 5,647 tests since Saturday is showing an overall rate of 6.4 percent positive tests.
On Friday, Utah reported 676 new cases of the coronavirus, representing the state's highest single-day increase in new COVID-19 cases since the pandemic began.
"For the second time in a week, we are announcing our highest daily case count total. These cases affect ALL Utah residents," said Dr. Angela Dunn, state epidemiologist for the Utah Department of Health in a statement.
"They have the potential to threaten our economy, and our ability to ensure people can receive the care they need in our hospitals," she added,.
A total of 1,321 people have been hospitalized for COVID-19 as of Sunday, and 166 people in the state have died of COVID-19, according to Johns Hopkins University statistics.
One month ago, Idaho Governor Brad Little told the Idaho Statesman: "The way to stop 80 percent of coronavirus infections in his state would be for everyone to wear a mask."
But by this weekend, Little had not mandated mask wearing, despite pressure from the Idaho Statesman last Thursday calling for a state-wide mask wearing mandate.
With neighboring Utah getting tough on masks, Little is likely to follow, as may officials in nearby Montana, that saw its highest single day jump in cases also this week, according to the Montana Response COVID-19 tracking map.
And the Cowboy state Wyoming also saw a record for confirmed coronavirus cases with 36 on Thursday, joining Montana that saw 37 additional cases that day - the biggest day since March 26.
While surrounded by conservative states seeing dramatic surges in COVID-19 cases, Colorado stands out as an unusual beacon of light in combating the deadly disease, that has claimed a half-million lives worldwide.
US Center for Disease Control (CDC) officials said the rises in some 36 US states are attributed to millennials not wearing masks and following social distancing guidelines. Colorado's biggest spike last week occurred in the college city of Boulder, where 34,000 University of Colorado students are enrolled.
But compared to its neighbors, Colorado saw negligible increases. Colorado, under Governor Jared Polis, was one of the first states to shut down businesses and impose safety guidelines, and one of the first to phase-in business reopening - but with strict guidelines.
Last week Polis extended the state's emergency declaration in response to the uptick in cases.
"Coloradans have done a great job wearing masks when leaving the house, staying physically distant from others, and washing our hands, but we are only a few short steps ahead of the virus and we need to do better," Polis said in a statement.
"The data is now starting to show a reversal of some of our gains; the three-day moving average for cases is now going up in our state," Polis added.
Last week, Polis also signed a number of coronavirus relief bills to allocate funds for those who need help, including food pantry assistance and support for small businesses.
Colorado remains among the states not seeing a significant rise in cases, even as more businesses reopen, with casinos and bars the latest to do so in June, KKTV-News Colorado Springs reported.