Profitable recreation on wheels
Share - WeChat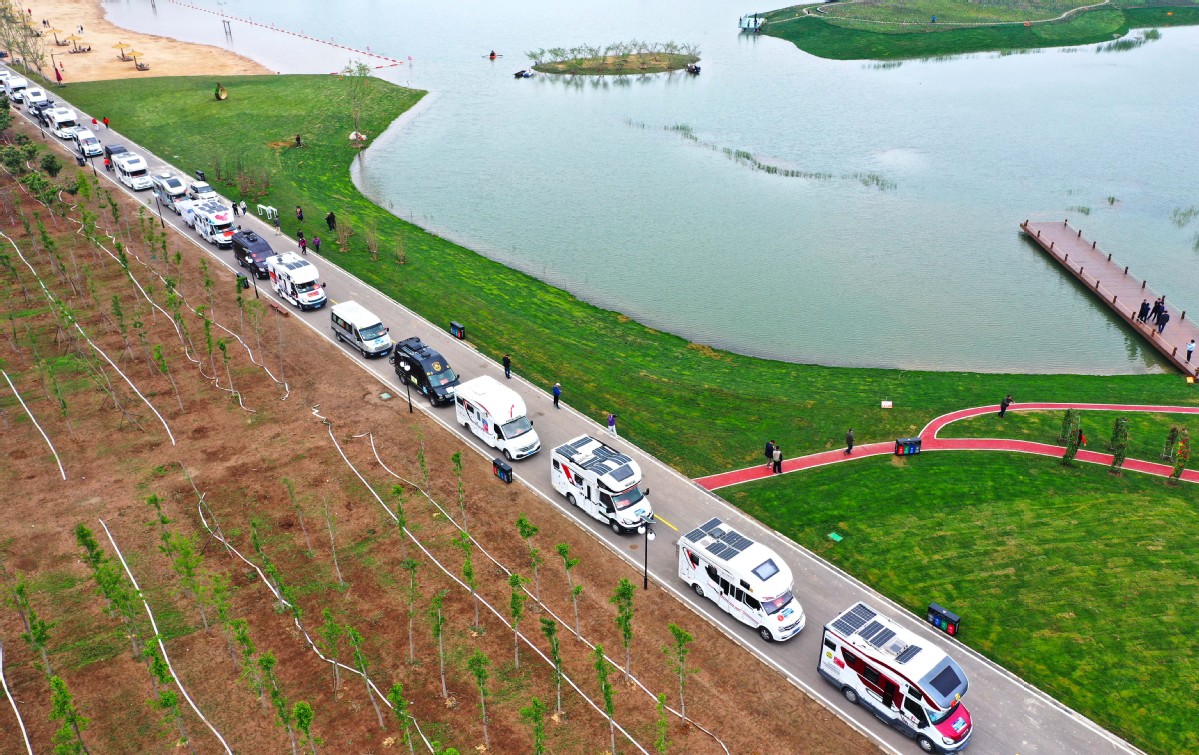 Business viewpoint: organized Chinese road trips on recreational vehicles or RVs can be a travel niche.
Consumers' perspective: Comfy, affordable cottage on wheels, long rides through picturesque landscapes, unforgettable experiences galore, and the time of your post-COVID life.
When these two views mesh, a nascent business segment takes off.
Months of virtual confinement indoors due to epidemic-related lockdowns and restrictions on physical movements meant that "return to normal" would spark demand for outdoor experiences that are "free, private and independent". RVs are just what the soul doctor ordered.
Market experts said an RV combines driving and accommodation, and helps a traveler to cook, sleep and shower inside the vehicle - perfect to avoid contact with others, thereby reducing possible chances of infection during the epidemic.
It seems Chinese road-trip enthusiasts bought into this narrative. In May, bookings for RV-based travel products jumped 2.7 times nationwide, compared to April. Travelers from Chengdu of Sichuan province, Chongqing, Zhengzhou of Henan province, Kunming of Yunnan province and Hangzhou of Zhejiang province were most enthusiastic about RV trips, according to Qunar, one of the largest online travel agencies in China.
Two types of RV-based travel products have caught travelers' fancy. One enables them to stay in an RV, camp at a camping site, and convert the vehicle into a tiny house. The other is to hire the vehicle for self-driven trips or join a group to go on trips by an RV, Qunar said.
"RV road trips have been a minor travel segment in China. In the past, RV trips to Sichuan province, Yunnan province and the Tibet autonomous region were popular. This year, most families took RV trips to the nearby regions so far, combined with outdoor activities such as cooking barbecues and fruit pickings," said Gou Zhipeng, president of Qunar.
During the Labor Day holiday in early May, a number of camping sites in suburban Beijing gained attention and were largely reserved in advance. Many people chose to take two-day-and-one-night trips and stayed in their RVs, Qunar found.
Most RVs feature beds, a kitchen with table, refrigerator, sink and a cooking stove along with a toilet, and they become more affordable options compared with staying at hotels.