Caregivers get a welcome break
Share - WeChat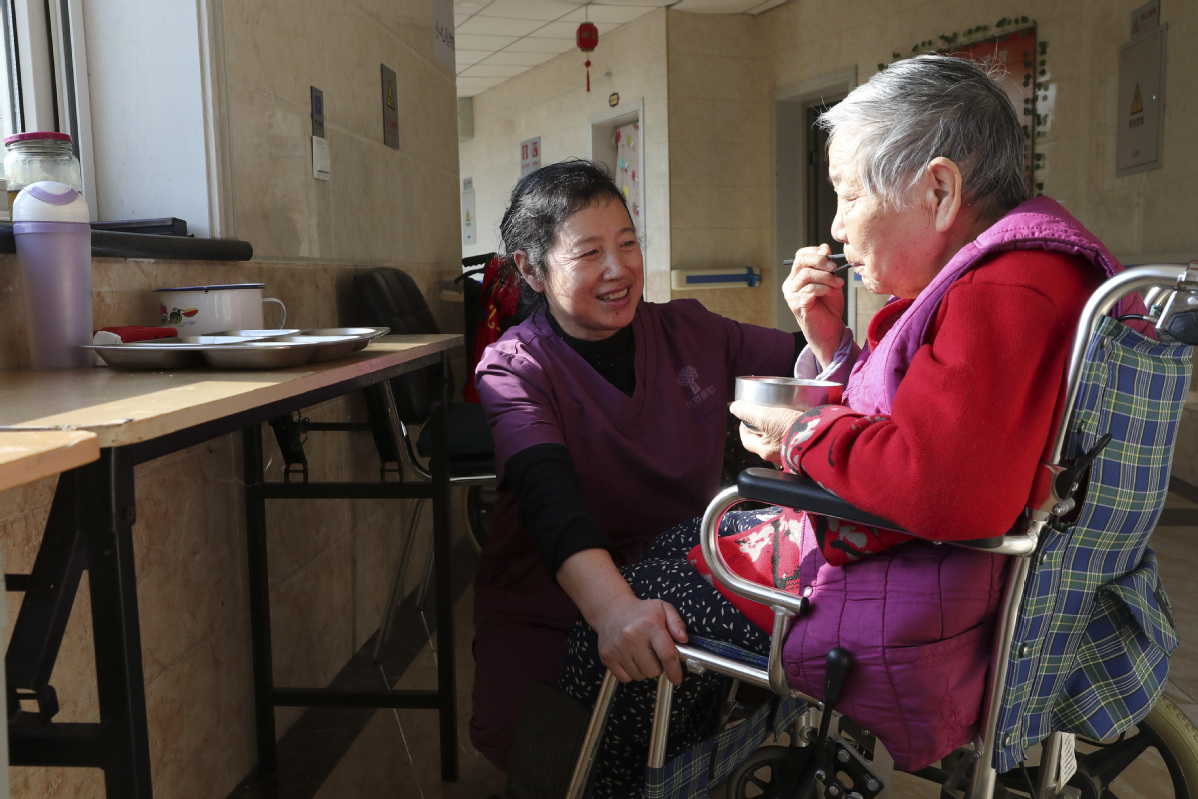 Chen Huixian, who is 81, pushed away a caretaker, mumbling something unintelligible. Then she suddenly fell asleep on a chair outside her room.
It's been a week since Chen came to the nursing center. She has Alzheimer's disease and often calls the wrong name of the nursing attendant, confused by the new environment and seemingly numb when her husband visits her from home.
Diagnosed in 2008, she had been taken care of by her husband at their home in Beijing's Fengtai district over the past few years.
Chen and her husband, Cai Jingbo, both retired aerospace researchers, have a son who seldom has time to devote to his mother. He lives in another district of the capital. For a long time, her husband was her main caregiver.
As they both aged, the pressure of tending to her became greater. The time commitment was relentless.
In Chinese society, where the average age is rising rapidly, their plight is not unique. To address the problem, anew service model - respite service - was introduced to provide support for family caregivers in the form of a few days' rest each month.
For those who tend to the needs of disabled seniors or those with dementia over an extended time span, respite service carries a welcome meaning: a short time away - a four-day vacation of sorts - to relieve the caregivers' burden so they can refresh and run their own errands.
"We heard the concept in late December, and decided to send her to the respite service center in January to see how it works," said Cai, the husband.
Respite care, a concept still unfamiliar to Chinese people in most areas of the country, offers four days per month in which a home aide takes over. Alternatively, ailing seniors can be placed a nursing home environment a few hours a week. The concept was first tested in Beijing's Fengtai district as a pilot in November 2018.
Providing care for the elderly, which often also means infirm and vulnerable, is a tradition in Chinese families. The proverb "Raise a child against old age" indicates the importance of filial piety for younger generations.
Most Popular