Rollout of infrastructure to boost digital economy
Share - WeChat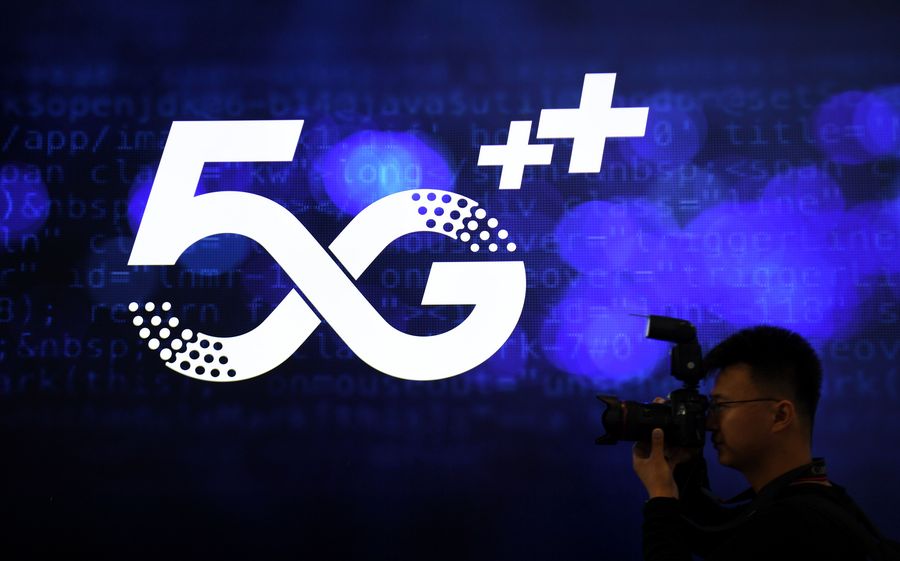 Speeding up the rollout of new infrastructure-including 5G networks, data centers and artificial intelligence-will inject new impetus into the digital economy and accelerate the nation's push for industrial upgrading, said company executives.
Yu Yingtao, co-president of Tsinghua Unigroup and CEO of H3C, a Chinese IT company, said the new infrastructure can further empower traditional infrastructure, and push forward the digitalized and intelligent transformation of retail, medical, financial, education, tourism and other industries, while enhancing operational efficiency and reducing costs.
According to Yu, digitalization and intelligence have become key for new infrastructure, which will also speed up the construction of smart cities and the development of the new industrial economy.
"Computing capacity plays a crucial role in the construction of new infrastructure and the development of the digital economy," said Ren Jingyang, senior vice-president of supercomputer manufacturer Dawning Information Industry, also known as Sugon.
"The new-generation advanced computing infrastructure is bound to be one of the key components of new infrastructure, and provides guarantee and support for other new types of infrastructure."
Ren said the company is ramping up efforts to build a national-level advanced computing innovation center in Tianjin, a major port city in northern China, considering the burgeoning demand for computing power.
The investment in the new infrastructure sector is expected to reach 17.5 trillion yuan ($2.5 trillion) for the 2020-2025 period, Xu Xianping, a former deputy head of the National Development and Reform Commission, the country's top economic planner, said in an earlier interview.
Liu Jun, executive vice-president of Lenovo and president of Lenovo China, said the new infrastructure has expedited the online economy and intelligent transformation of various industries.
Liu noted Lenovo has continued to increase its investments in Tianjin since 2017, and 60 company subsidiaries have footholds there, with sales revenue expected to surpass 10 billion yuan in 2020.
In addition, China's tech giant Tencent announced it will invest 500 billion yuan in the next five years to develop new infrastructure, including cloud computing, AI, blockchain, servers, supercomputer center, quantum computing and data centers across the country.
The company will also beef up its investments in industrial internet bases, innovation centers and industrial parks, fully leverage resources from top-tier experts and laboratories, and collaborate with top universities at home and abroad to establish research platforms while strengthening industrial research and talent cultivation.