Artist shows garbage is not rubbish
Share - WeChat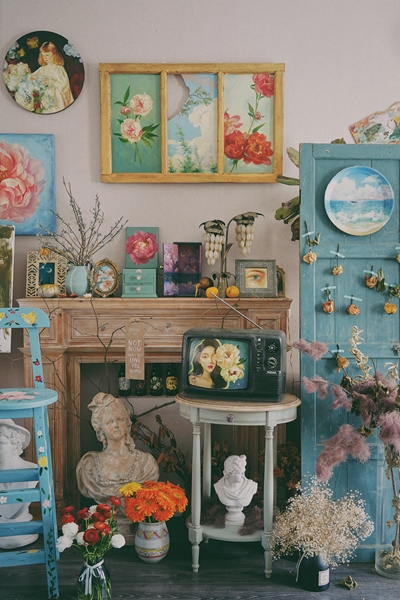 When someone threw out a chair with one broken leg last year, Zhao took it. After cleaning, she emptied a bottle of blue paint onto the surface of the chair and transformed it into Van Gogh's The Starry Night. Zhao wrote "Loving Vincent. Sadness will last forever" on the chair.
With her "magic pen", a vintage wooden laundry washboard can be the perfect "canvas" for a landscape oil painting. With a full moon on the lake, the rungs have been painted as waves reflecting the moonlight.
Many viewers have been amazed by her imagination, saying that "the piece invites people to look at used items differently". Some joked that "it is the most valuable and beautiful washboard ever seen".
"Beauty is everywhere. Anything can be changed into the work of art," Zhao says, adding that old items can be transformed into something new with a little creativity.
From a family of artists in Xiamen, Fujian province, Zhao started painting at the age of 15 and knew from that time it would be her career. She graduated with an art major from a university in Nanjing, Jiangsu province, then became an illustrator and opened a studio in Beijing.
She learned painting with Ukrainian painter Mykhailo Guida, who is well-known for his portraits. Art critic and curator Lu Rongzhi also influenced her a lot.
"Painting is the focus of my life, which is my work and dream," Zhao says.
In her words, she is a "painter energized by an engine"; she has few needs nor time to go out to socialize. Besides painting on trash, Zhao also paints on canvas.