A narcotics officer takes center stage
Share - WeChat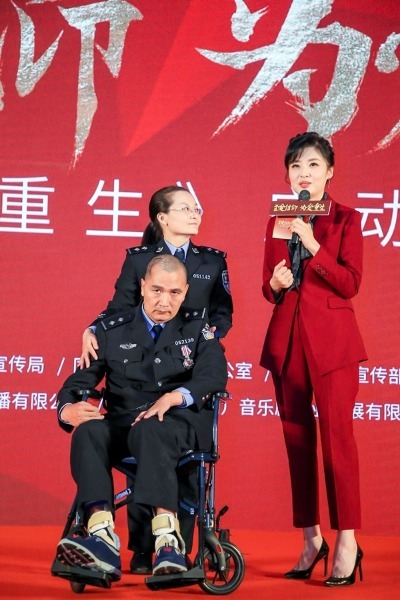 A new musical tells the dramatic, true story of a cop dedicated to the fight against drugs, Cheng Yuezhu reports.
The musical artists had reservations when they were asked to stage the true story of a narcotics officer. But after actually meeting the heroes, they were deeply moved and agreed.
"I get too immersed in every production I work on," chief producer Li Dun says.
"Now, indeed, I have sunken into the story. In fact, the whole team has."
The musical, Reborn, jointly presented by the Ministry of Public Security and Tencent Pictures, is currently under production by Halolive Musical. It aims to raise awareness of narcotics officers and their families, who support their cause behind the scenes.
The story begins in 2005, when narcotics officer Luo Jinyong and his wife, Luo Yingzhen, went on vacation. During the trip, Luo Jinyong spotted three men suspected of drug trafficking. They attacked him when he revealed he was a cop.
With the help of passers-by, one of them was apprehended. He was in possession of illegal drugs at the time.
The encounter left Luo Jinyong in a coma.
Although expert doctors said there was little possibility he'd wake up, Luo Yingzhen kept looking after him meticulously. She wrote more than 600 love letters to him.
After 20 months, Luo Jinyong miraculously awoke in 2007 and has since been slowly regaining his physical abilities.
The musical's director and writer, Zhou Ke, says she had reservations that it may create a stereotypical image of the self-sacrificing woman.
But after she saw the couple and learned of their stories before the incident, Zhou found that Luo Yingzhen is actually a free-spirited woman who loves reading, longs for romance and speaks candidly.
Their relationship is also based on mutual support.